Simob
Moonstart Docking Station
A shared solution for
electric micro-mobility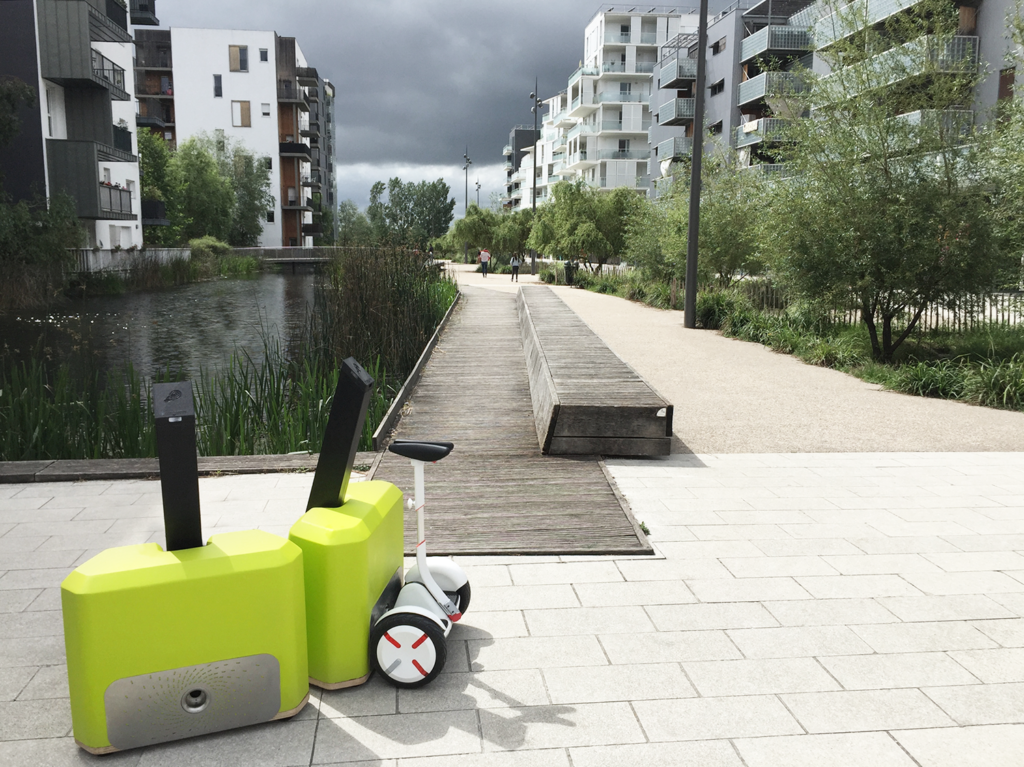 Bringing a project to life with functional visuals and prototypes
Mobility is an exciting and rapidly changing sector. There are many new products and new uses emerging that can be combined to create a multitude of different possibilities.



Following the example of public bicycle fleets, MOONSTART is a docking station for Giropod equipment. This new offer responds to new contemporary practices.
Brief
The first difficulty that some project leaders face is communicating their ideas or concepts. We first met SIMOB in this context. To help them visualise their service offer, we supported them by putting their concept into image form by creating 3D visuals and an animated presentation video.
They came back to us a few months later with the support necessary to start the design stages. The objective was to design a functional prototype to validate the feasibility of the project and to be able to have the product tested to refine its positioning and business model.
Approach
Every technical aspect of the product was developed and validated separately by the OUTERCRAFT team: clamping, charging, electronics and integration. Once the technological building blocks were functional, we integrated the whole into a presentable product.
This allowed us to work on cost optimization and postpone the design phase for which the input data (business model, target market) would be determined using the prototype.
Result
The test sessions are ongoing with the main stakeholders in the " Smart-City " such as BOUYGUES ENERGIES & SERVICES. The feedback from the different customer segments targeted by SIMOB will make it possible to define a roadmap for the rest of the project and work towards a new free and fun use of electrical micro-mobility equipment !
Mobility is an exciting and rapidly changing sector.
Explore
our other projects