HEATING MODULE
MODELLING A TECHNICAL PRODUCT FOR THE HIGH-TECH INDUSTRY.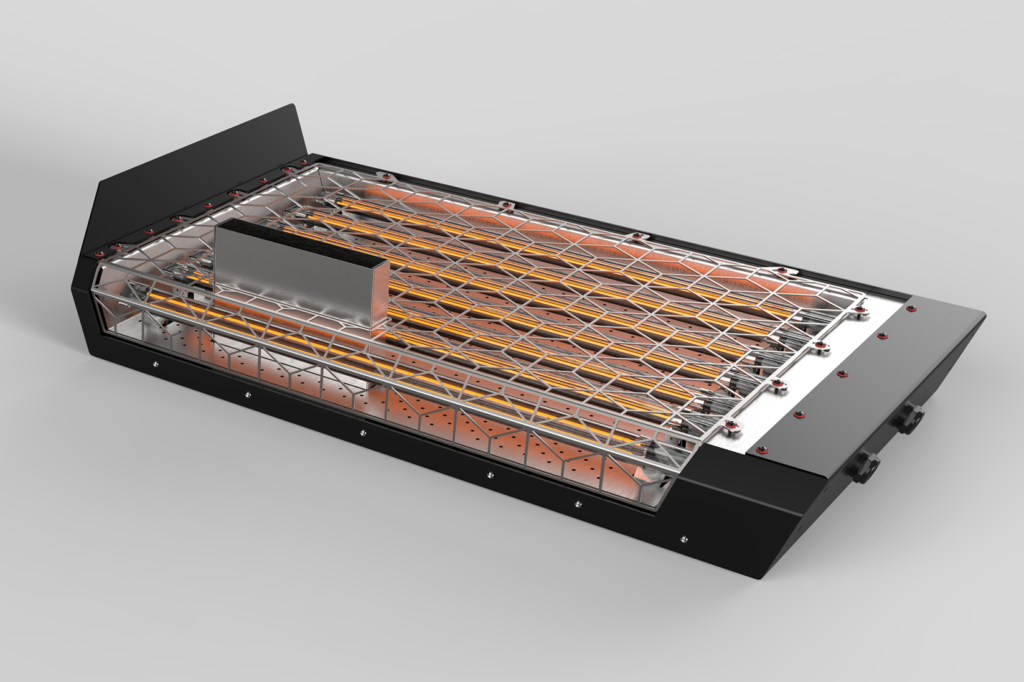 Modelling a technical product for the high-tech industry
As part of the development of an automated lay-up process for SAFRAN HERAKLES, COMPOSITADOUR asked the OUTERCRAFT agency to model an infrared heating module in 3D.
Team member in charge
Gauthier ROCHER
SERVICES & SKILLS
03
3D MODELLING AND VIRTUAL REALITY
Brief
COMPOSITADOUR asked the OUTERCRAFT agency to perfect one of its infrared heating modules. We had to model a product that was compact, capable of adapting to a support machine and equipped with an integrated cooling system.
Approach & Result
Starting from a structure similar to the first version of the heating module, we moved to the 3D modelling of a new module that met COMPOSITADOUR's technical constraints. Once the project was validated, we edited all the plans and technical documents for the manufacturing process. This functional and compact heating module is now used by COMPOSITADOUR in the development of aerospace technologies.
Explorez
Les applications