LIFE SAVING
SIMPLICITY, EFFICIENCY, ROBUSTNESS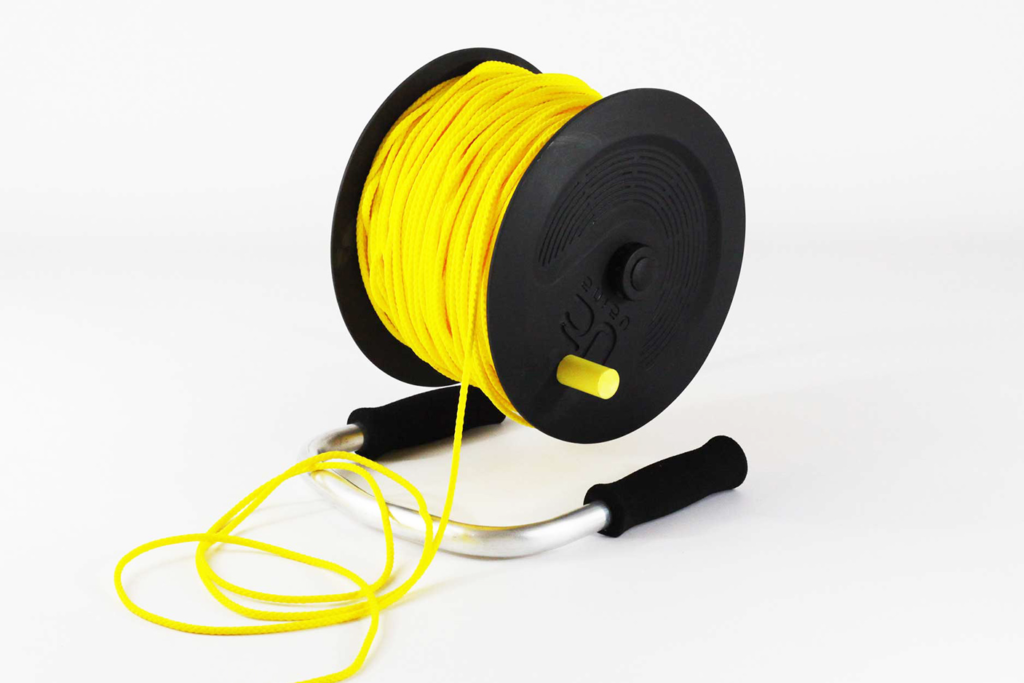 Complete reverse engineering of a light and efficient coastal rescue rope reel.
Old habits die hard ; in many areas, such as coastal rescue, no one has ever considered updating the old equipment.

UAINA want to change all that and, after tackling self-inflating buoys, they decided to challenge the somewhat archaic design of the rope reel.
Team member in charge
Pierrick PICHAUREAUX
SERVICES & SKILLS
02
DEVELOPING NEW PRODUCT CONCEPTS AND SEARCHING FOR TECHNICAL SOLUTIONS
03
3D MODELLING AND VIRTUAL REALITY
05
PROTOTYPES AND USE TESTS
Brief
A first aid line is mandatory equipment in beach rescue stations. However, they are usually totally neglected because they are often, if not always, defective. Their design is old and basic and does not take ergonomics into account. UAINA contacted us to carry out the complete reverse engineering of a light, robust and efficient coastal rescue rope reel.
Approach
There were a lot of constraints that we had to take into account with this project, such as resistance to sand and the marine environment, and also the production of micro-series. Once user analysis and feedback had been completed, the team focused on developing simple and robust concepts that could be easily implemented locally. A first series of prototypes was produced internally (PU casting, aluminium bending and standard parts) then sent for use tests for a season. This meant they could be tested in real conditions and user feedback could be collected to make improvements and developments to the product.
Result
Thanks to the redesign, the new product is 50% lighter than the old one, with a higher resistance to wear. In addition, the new reel only needs one person to unravel the rope, compared to two for the old one, so there are more people available on the team to help the victim. The product can also be produced in small series to adapt to UAINA's sales strategy.
Complete reverse engineering of a light and efficient coastal rescue rope reel.
Explorez
Les applications