LOCKING CLEAT
ENGINEERING AT THE SERVICE
OF NEW CLIMATE ISSUES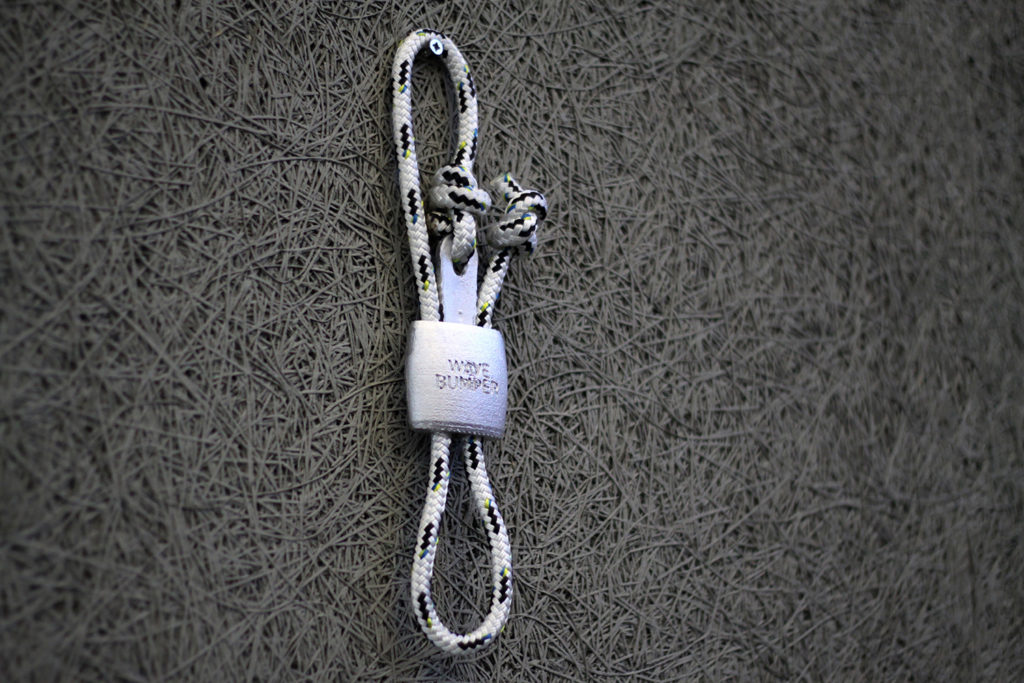 Optimizing a locking cleat to meet a new use case
Climate change, the increase in storms and coastal erosion are all new issues that we are having to tackle more frequently. 



Faced with these problems, WAVE BUMPER has developed a range of removable anti-submersion barriers that can be installed quickly when the conditions arise.
Team member in charge
Pierrick PICHAUREAUX
SERVICES & SKILLS
04
EXPERTISE AND LABORATORY MATERIALS AND PROCESSES
05
PROTOTYPES AND USE TESTS
Brief
The advantage of using a removable flood barrier is not only to be able to implement it quickly, but also to be able to remove it easily once the storm has passed. With this in mind, the structure of the barrier itself is light and can be easily moved by two people. The whole thing is then weighed down with sandbags weights to ensure its solidity. Once the weather has passed, the sandbags are emptied and the structure can be put away and stored.

Originally, the sandbags were emptied by cutting a lacing system. WAVE BUMPER wanted to replace these laces with a locking cleat system, that would not only be capable of withstanding several tons of pressure but would also be easy to unlock by hand.
Approach
Using several existing products as a base, we had to develop a locking cleat that was adapted to use with WAVE BUMPER. So we made our first sketches with the aim of achieving a 3D model of the selected solution. We designed a new locking cleat to fit in with the entire removable barrier concept. The cleat's general aesthetics reflect a pebble's curved shape and and include the company's logo.

To validate the technical performance of the new model, we used the resources in our prototyping workshop to design the prototype tools and make two different iterations in aluminium casting.


Result
Testing the prototypes in real-world conditions meant that the proper functioning and mechanical strength of the product could be validated. Currently in the process of being manufactured, the new jamming cleats will be fitted to WAVE BUMPER's removable anti-submersion barriers, which are now being exported across the Atlantic, as far as the beaches of Saint- Barthélemy.
Explorez
Les applications