Olaian
Longboard 900 Surfboard
A fun and safe board
for experienced surfers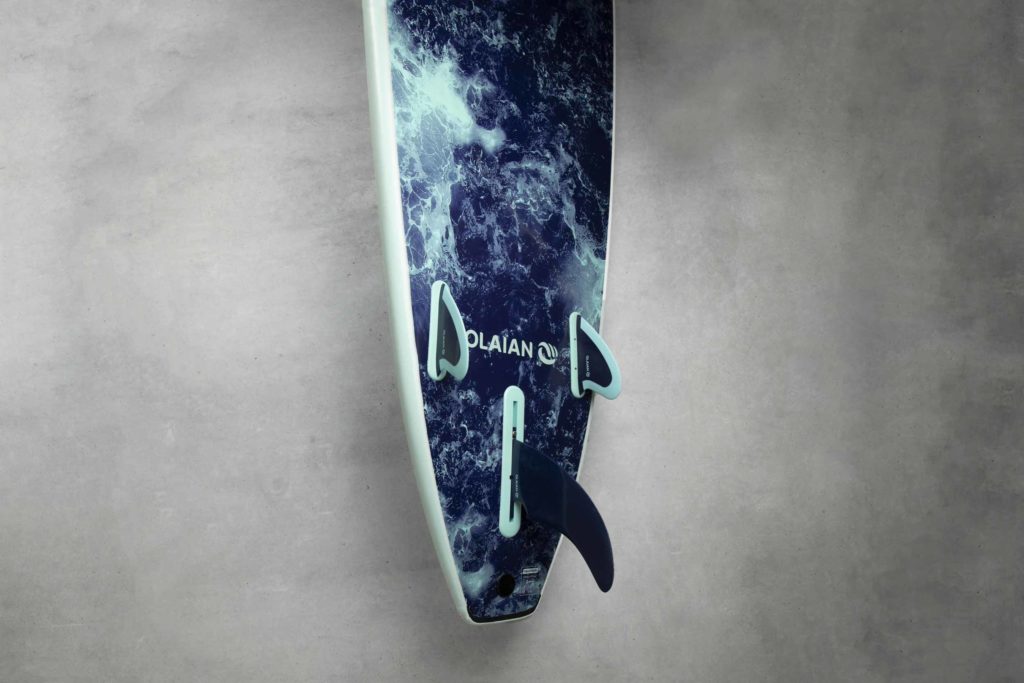 Collaborate & Innovate with the DECATHLON teams
Like our agency, DECATHLON is built around multidisciplinary teams, combining design and engineering.

The company regularly calls on our team to take part in their working groups. We contribute our transversal and complementary skills, as here our experience in using tools for surfboard design, skill in prototyping techniques, etc.

Brief
Working to develop surfboards that are both safe and technical is one of the lines of research for OLAIAN, one of the DECATHLON water sports brands.
For this project, we carried out several idea and strategy workshops with their teams. The starting brief was to develop a new fun and safe longboard.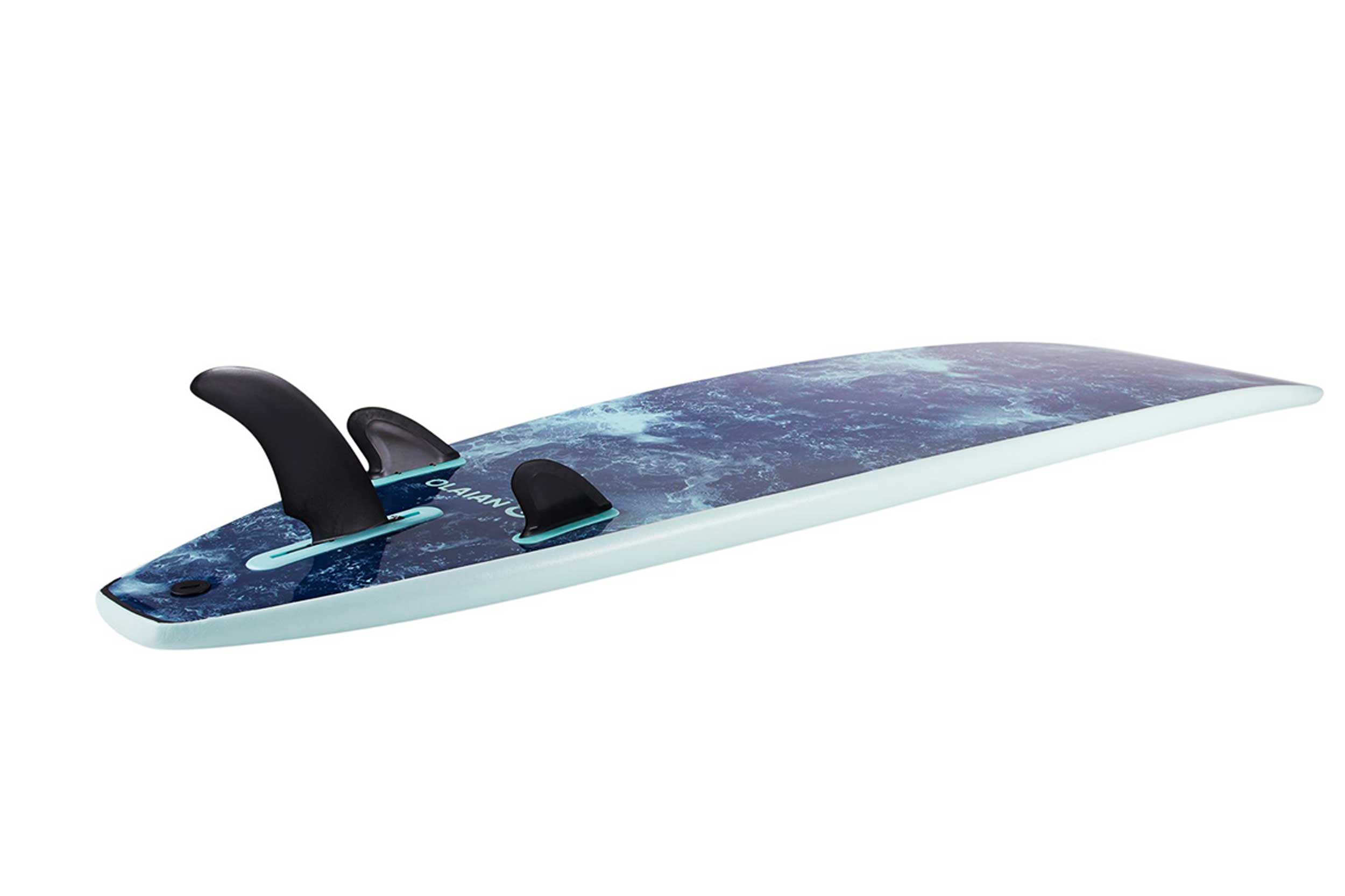 Approach
First of all, we produced Proof Of Concept (POC) prototypes and worked on their iterations. 
Then, we submitted 2 design proposals that could be produced by OLAIAN's usual board manufacturer, integrating their process constraints into our study. 
On the basis of these concepts, 2 prototype boards were created and tested by an user panel. Thanks to their feedback, OLAIAN teams were able to identify the product design that best met the needs of their target customers.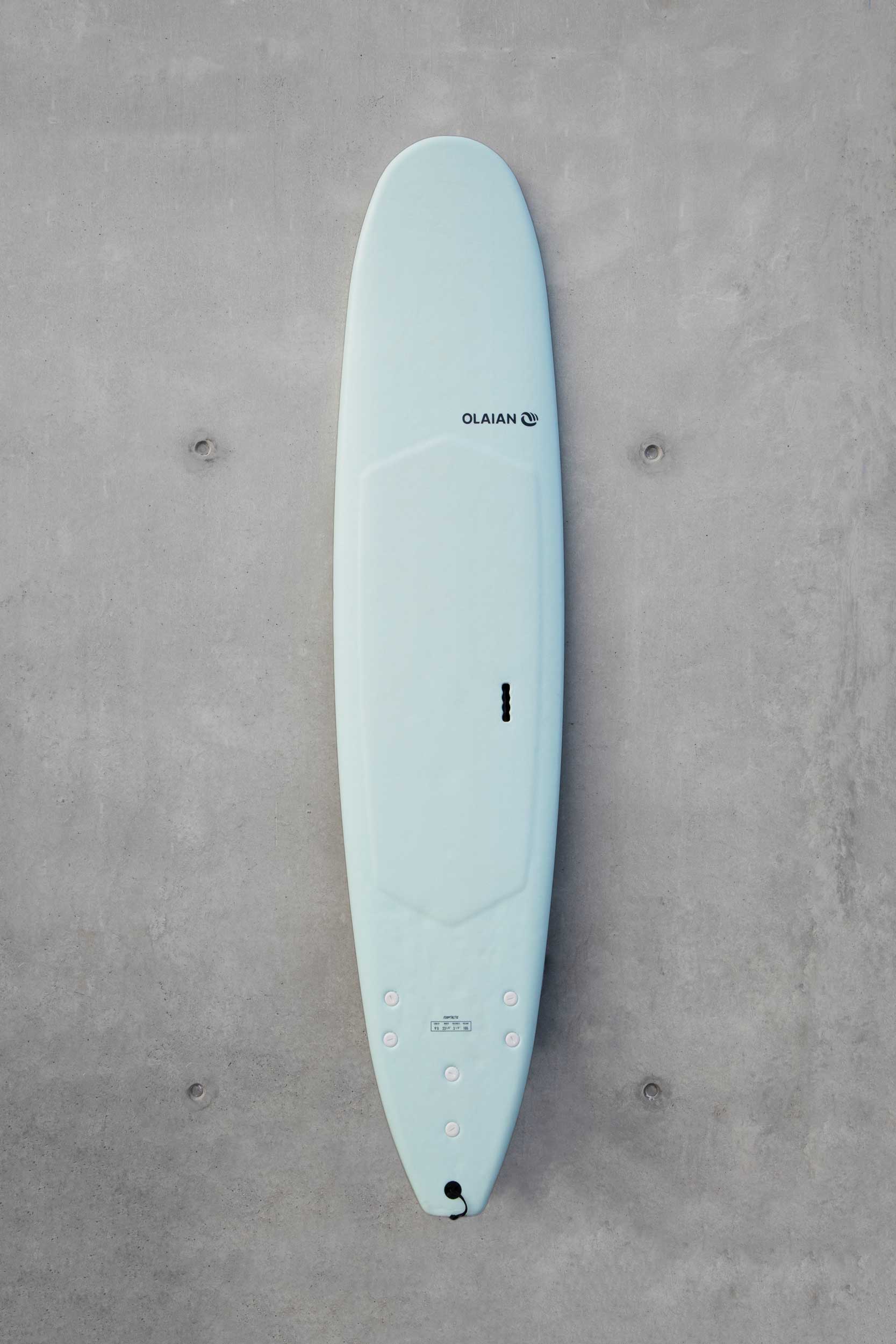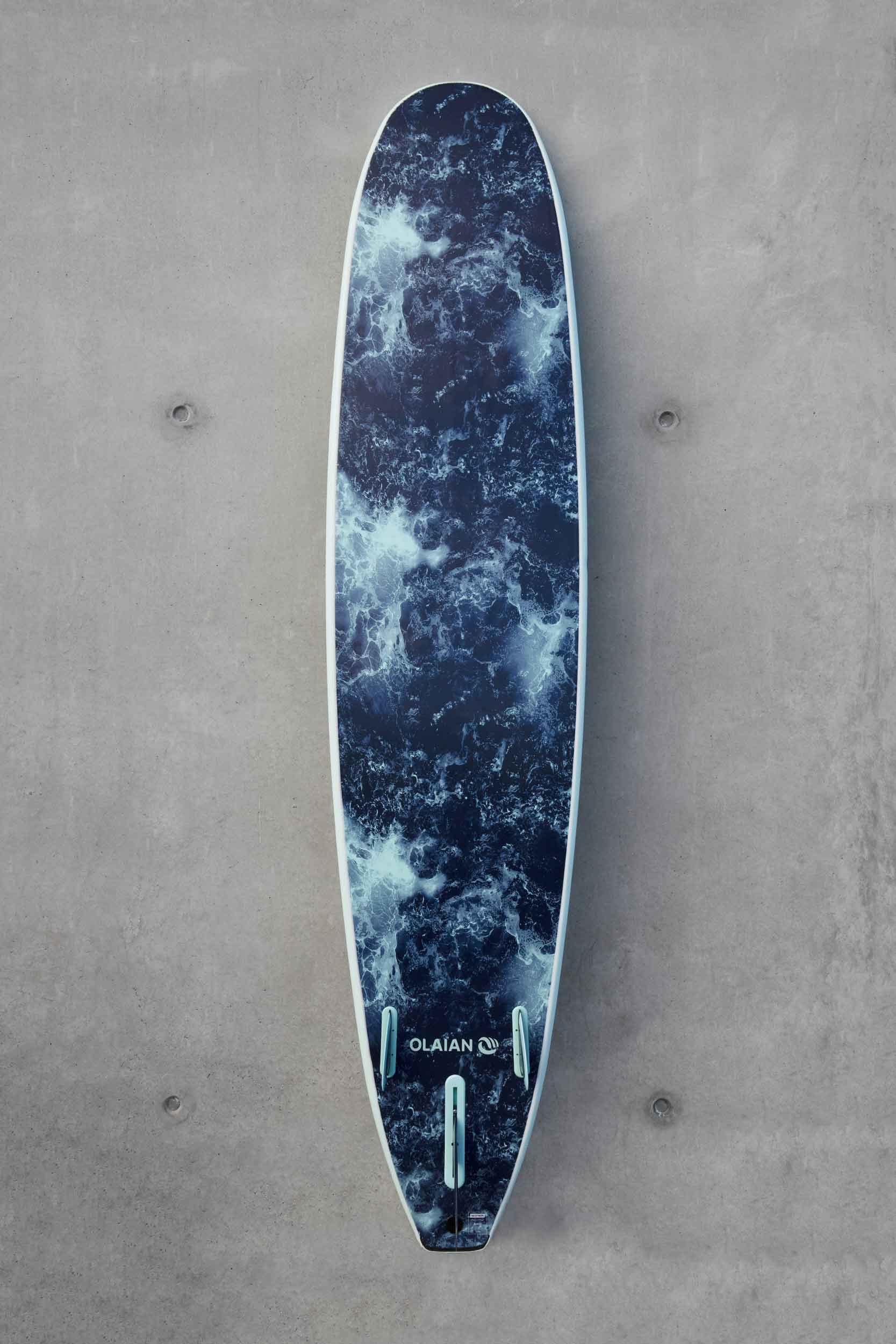 Results
We currently have several projects underway with DECATHLON's teams. Each one represents a new opportunity for mutual exchange and enrichment. They are a source of inspiration and innovation.
We were pleased to see one of our first projects with the Longboard 900 come to fruition. Others will follow soon!
Explore
our other projects