Olaian
Longboard 900 Surfboard
A fun and safe board
for experienced surfers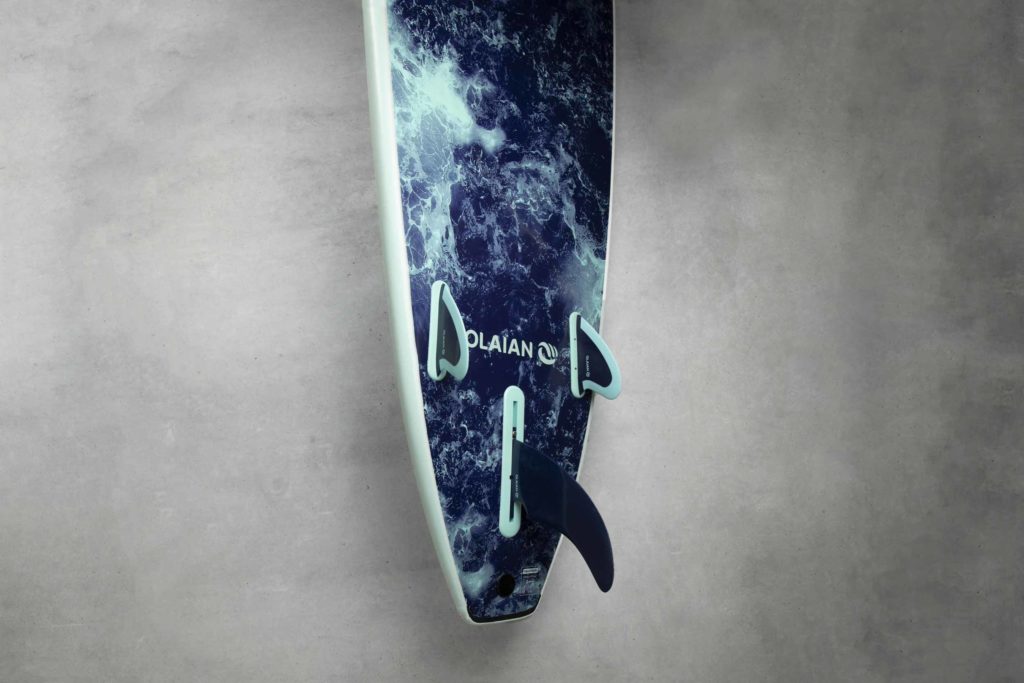 Working and designing with the DECATHLON teams
Practising board sports in the ocean has become a mainstream activity and surf spots are often taken by storm, especially in summer. Beginners and experienced surfers jostle on the water, with an ever-increasing risk of collision.



OLAIAN, as one of DECATHLON's water sports brands, carries out research on developing safe and technical boards.
Brief
Like our agency, DECATHLON is built around multidisciplinary teams, combining design and engineering, and perfectly mastering design thinking techniques.
The company, who has a design office in Hendaye (64), regularly calls on our agency to take part in their working groups and contribute our transversal and complementary skills: experience in using tools for surfboard design, skill in prototyping techniques, etc.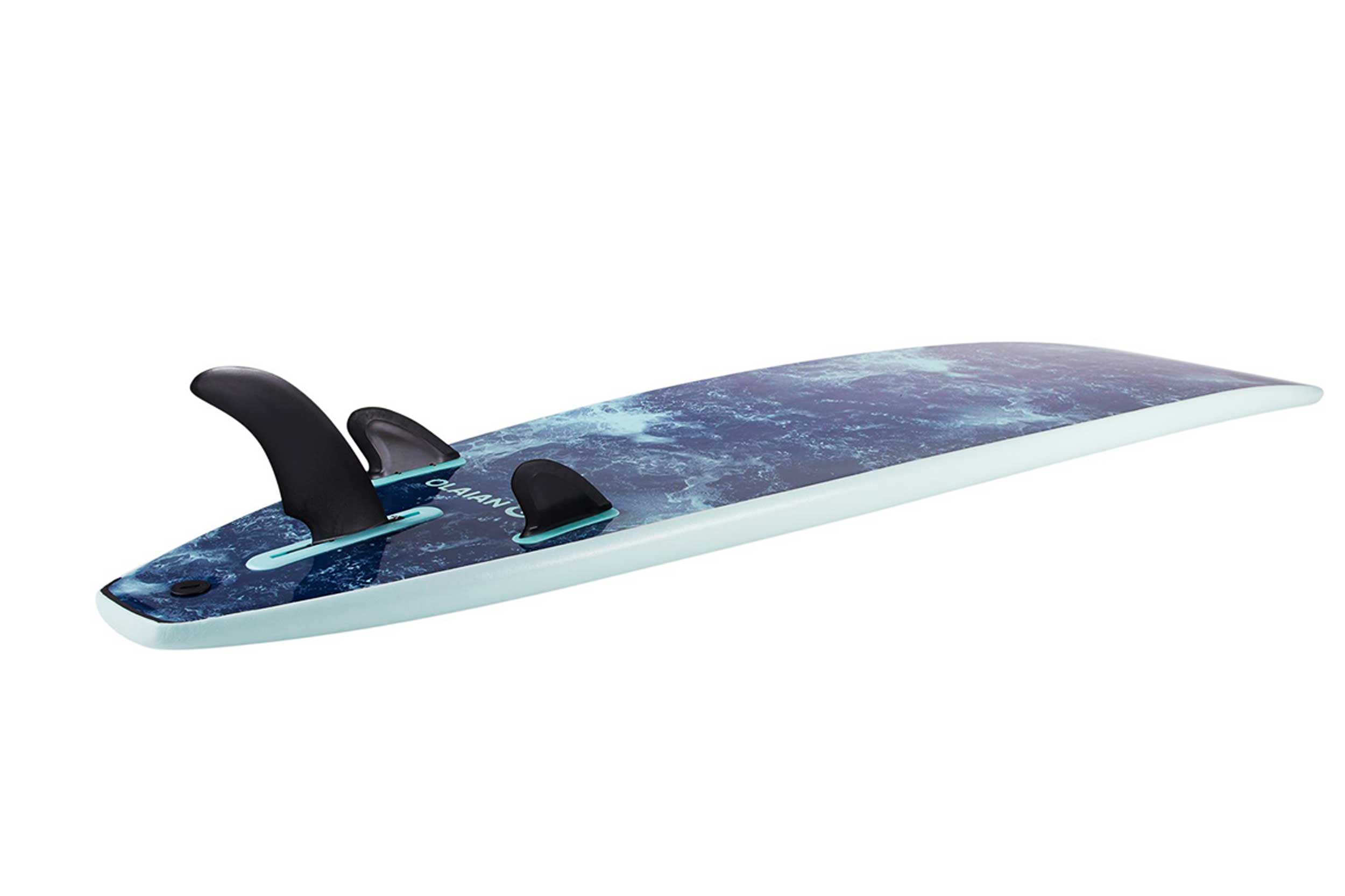 Approach
We carried out several creative-thinking and strategy workshops with the OLAIAN teams to design a new board. We also produced Proof Of Concept (POC) prototypes and worked on their iterations. 
We submitted 2 design proposals that met the initial specifications and could be produced by OLAIAN's usual board manufacturer, which meant integrating their process constraints into our study. 
On the basis of these concepts, 2 prototype boards were created and tested by a user panel. Thanks to their feedback, OLAIAN teams were able to identify the product design that best met the needs of their target customers and initiate the development and industrialization phases of their new longboard.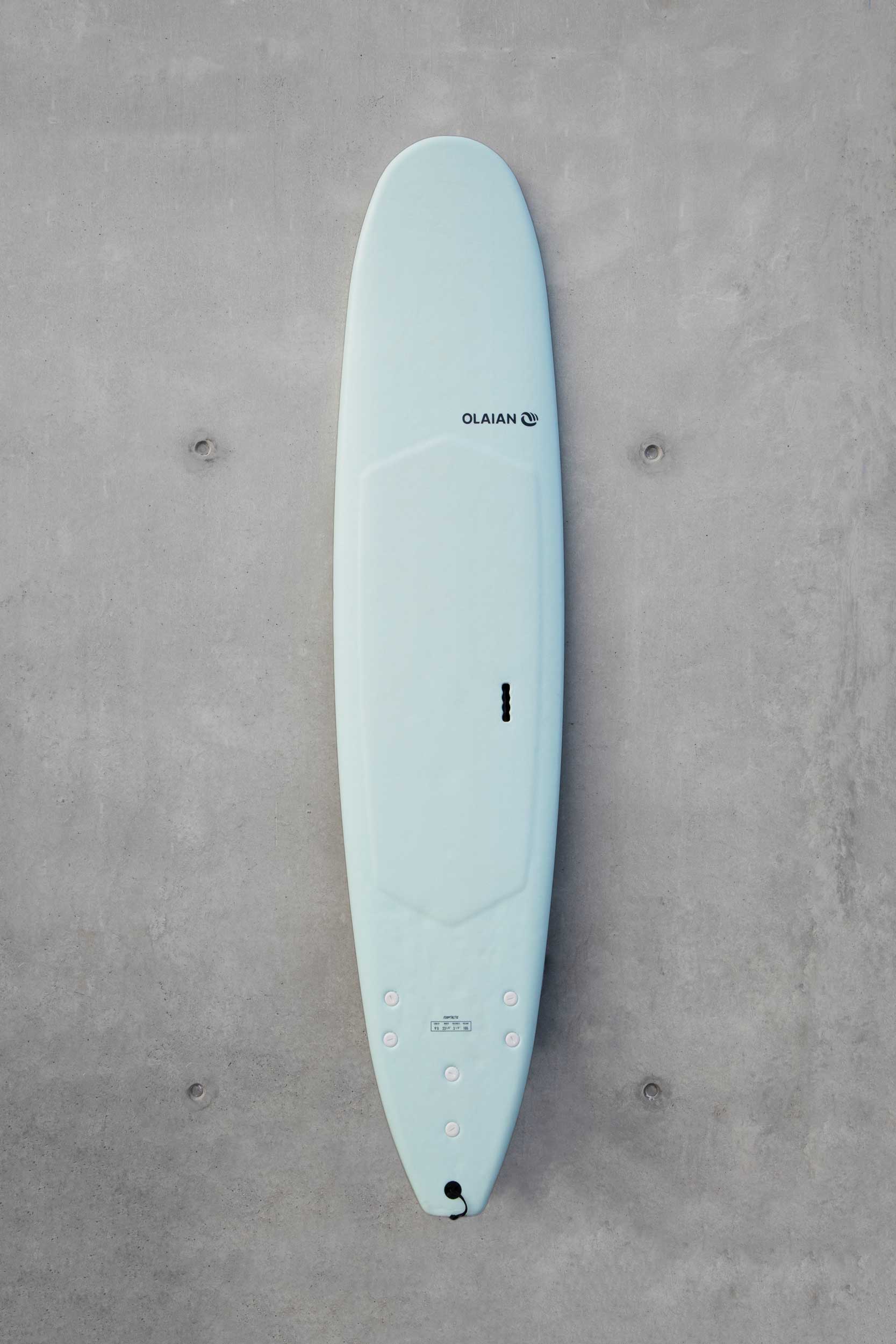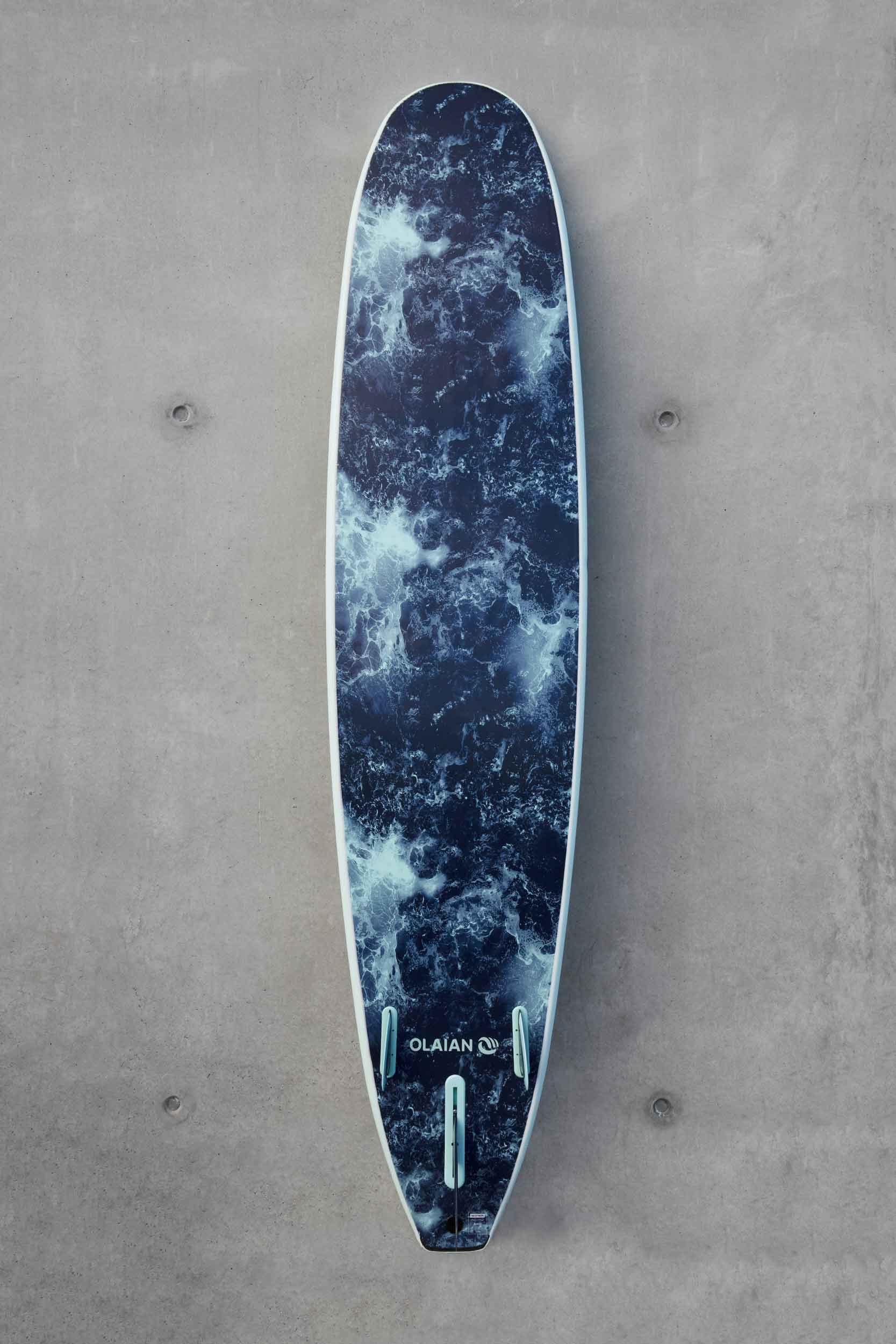 Results
We currently have several projects underway with DECATHLON's teams, and in particular with OLAIAN. Each one represents a new opportunity for mutual exchange and enrichment and is a source of inspiration and innovation.
We are now delighted to see the successful outcome of one of our first projects with the Longboard 900, now available on the OLAIAN and DECATHLON websites. Designed for intermediate to experienced surfers, its reinforced expanded polystyrene core ensures strength and rigidity, while its foam shell gives it a reassuring look.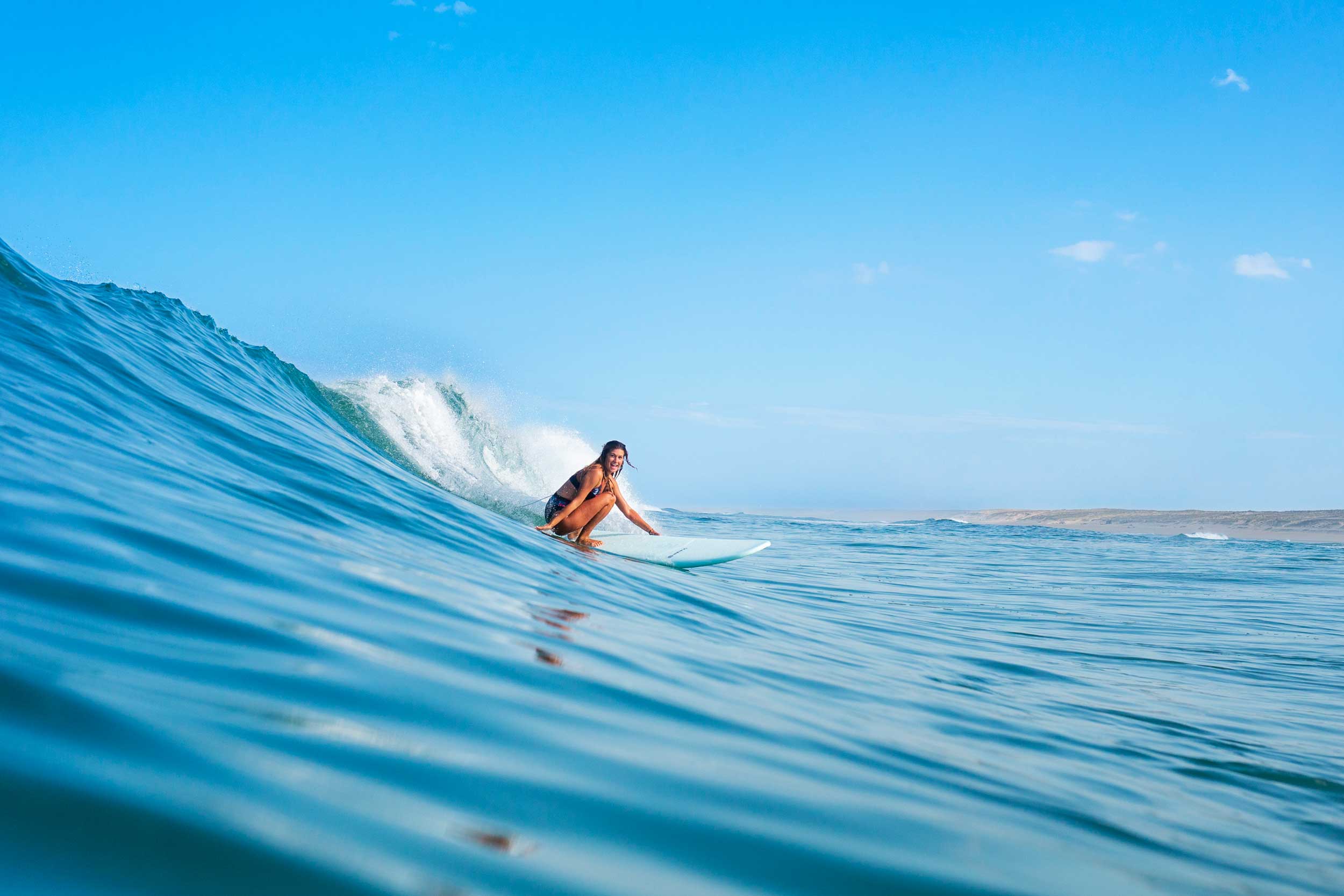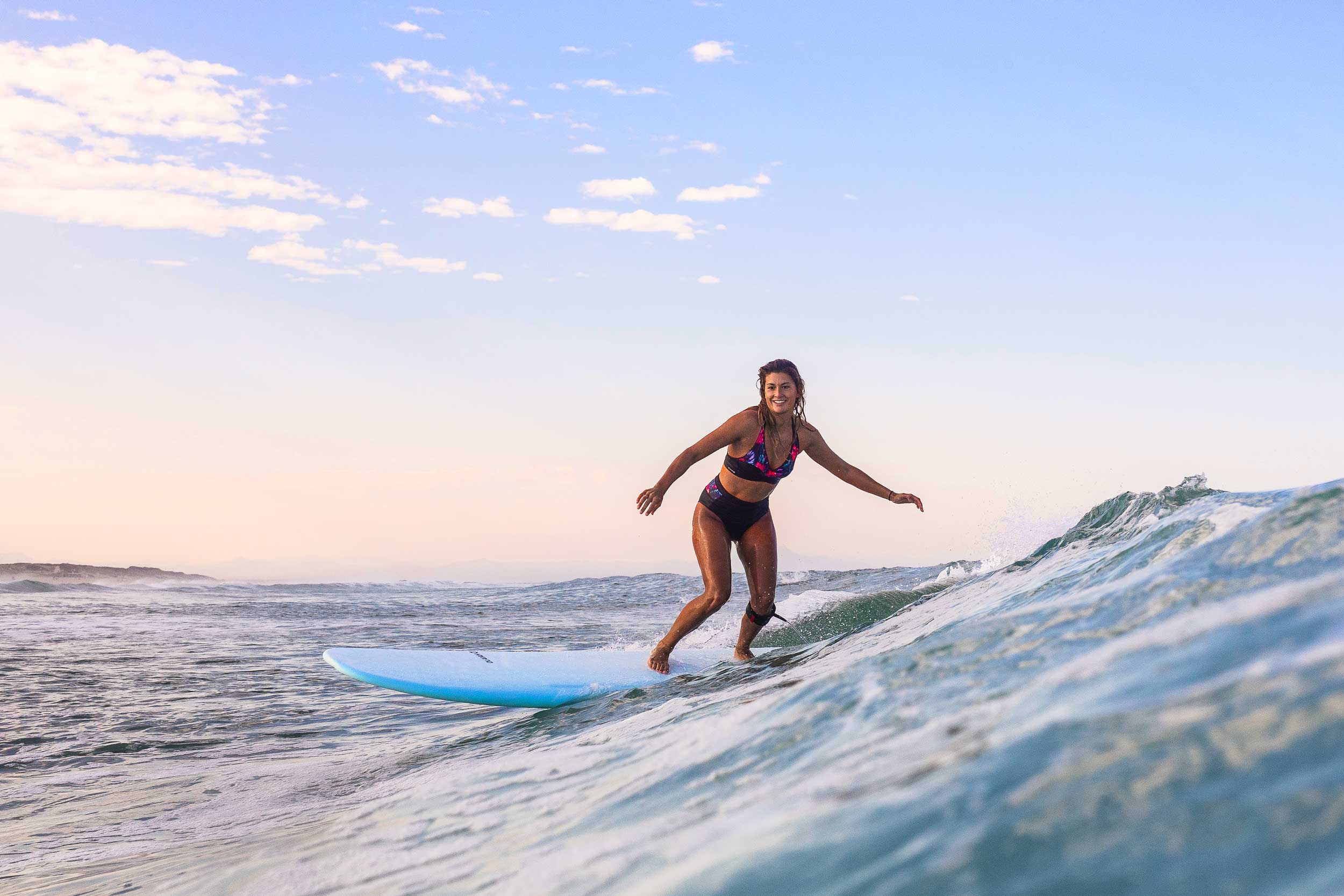 Explore
our other projects