Poza
The Smoocyclette
Character design
for healthy animation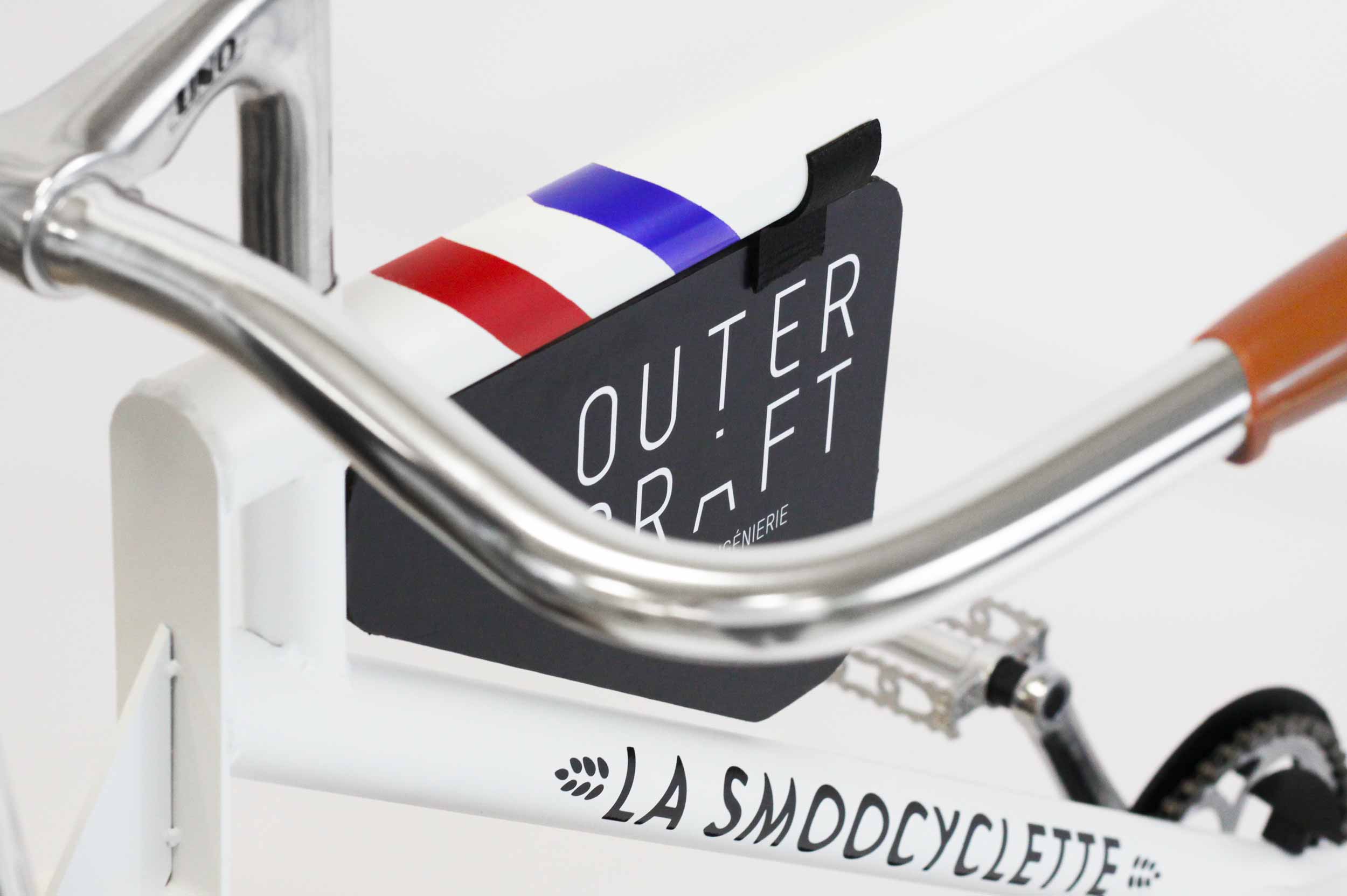 Developing an innovative and identity-based product to support a start-ups strategic positioning
Pedal and blend ! The Smoocyclette is not only unusual, it has also proved to attract a lot of attention for the POZA agency's events. Everyone wants to get up close, participate, ask questions and have fun.

This bicycle-blender continues to attract attention in the national and international media as an ambassador for a new energy concept and a standard-bearer for responsible well-being !
Brief
We discovered this concept at the same time as the company who brought it to us. The bicycle-blender exists on the American market, it is already popular there and is starting to develop in Europe.
But POZA wanted a different bike that was consistent with its brand image, was iconic and reflected the company's values. In addition to the technical aspects, the Smoocyclette was to be a tribute to a country walk on a spring Sunday, and of course entirely made in the Basque Country.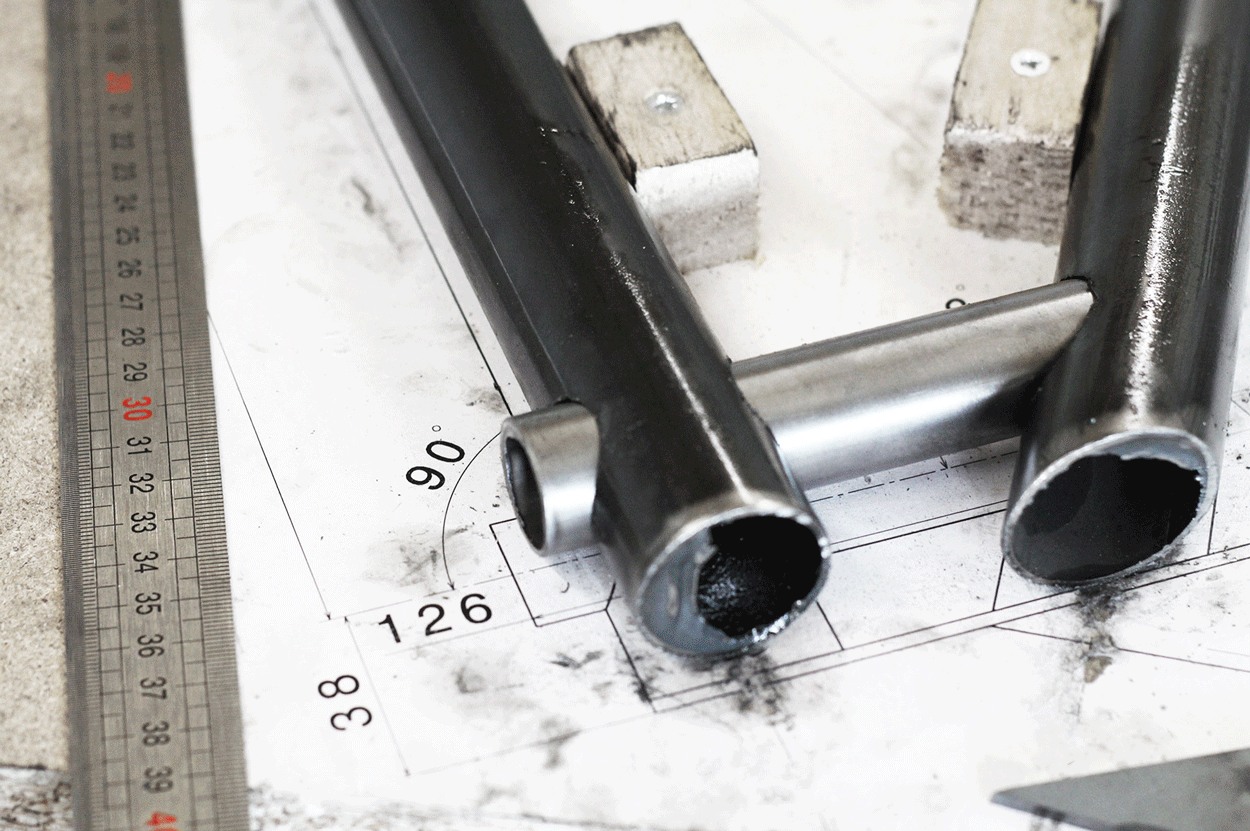 Approach
As the door was open to several different interpretations, sketches and models of the bicycle began to flourish at the agency. A version was chosen that was both modern and also integrated traditional codes. The first prototypes were entirely produced in our prototyping workshop, from tube bending to painting, so that our customer could validate the way the product worked and start their business quickly.
After some improvements, we organized the subcontracting chain and trained the logistics team in the product's assembly and maintenance, to ensure they were completely independent and could develop seamlessly and autonomously.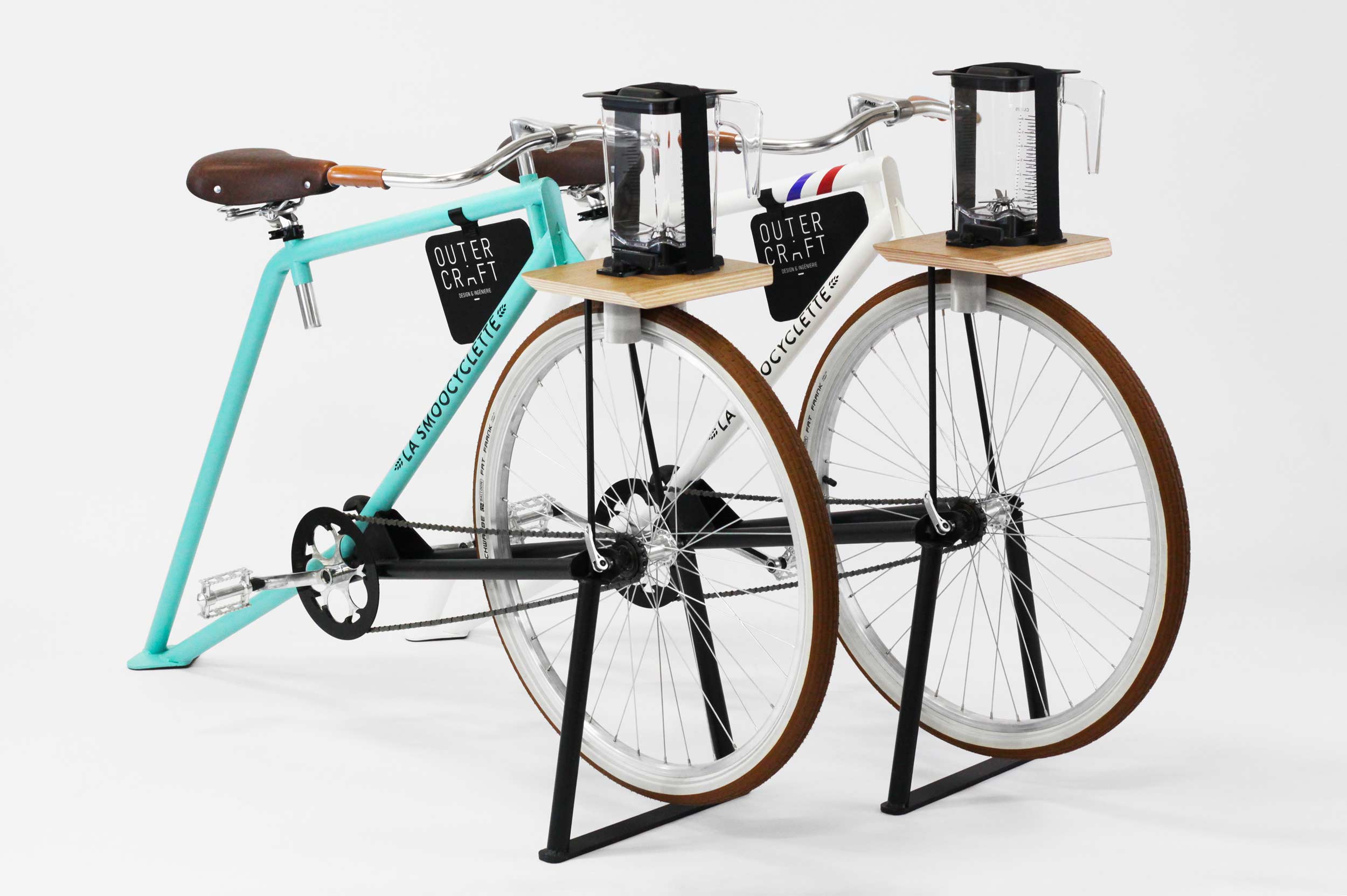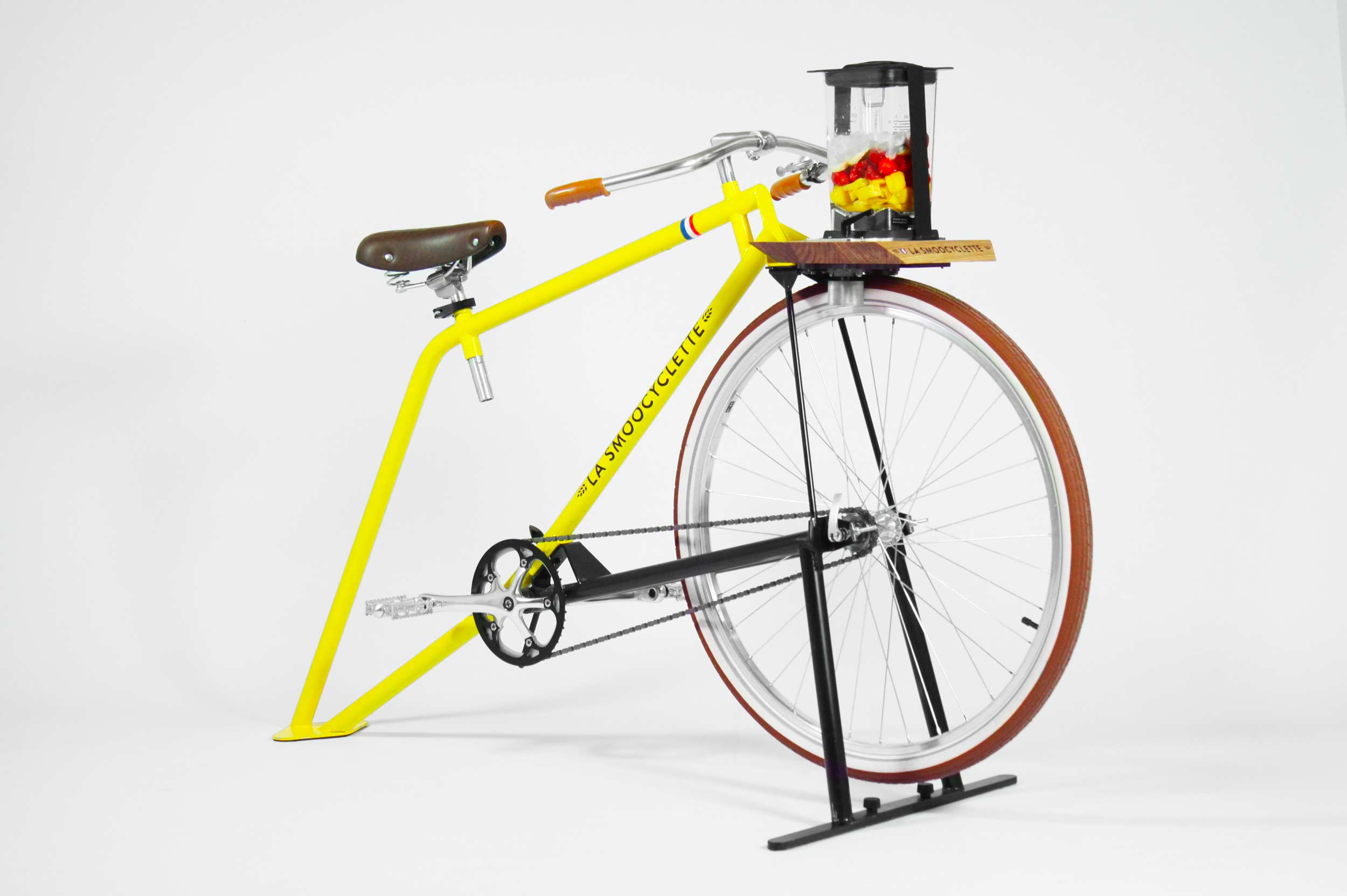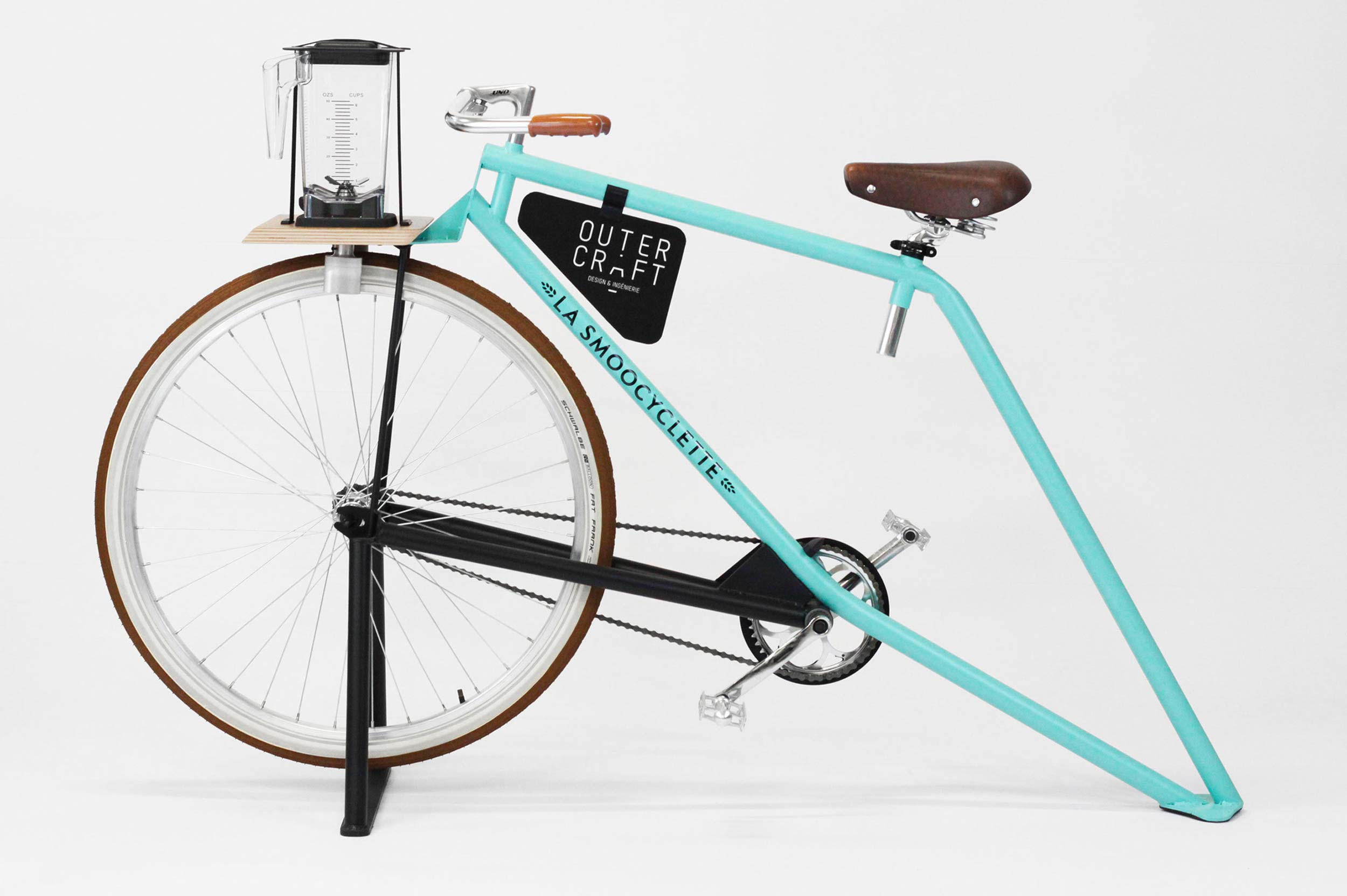 Result
As expected, the Smoocyclette became the star of the bicycle-blender in just a few months. As the project was largely relayed by the digital media (Forbes), radio (BBC) and television (Le Quotidien, C8, France 5), POZA had to expand its fleet quickly to meet the demand from companies and individuals.
Europe.
The Smoocyclette is currently only available for rent with several new products under development at the agency….
Despite the high level of technicality of their business, Florian's team has no difficulty using plain language, so they can involve their clients in all phases of project development.
Explore
our other projects