SMART CAR
THE ULTRA-LIGHT CAR FOR SUSTAINABLE MOBILITY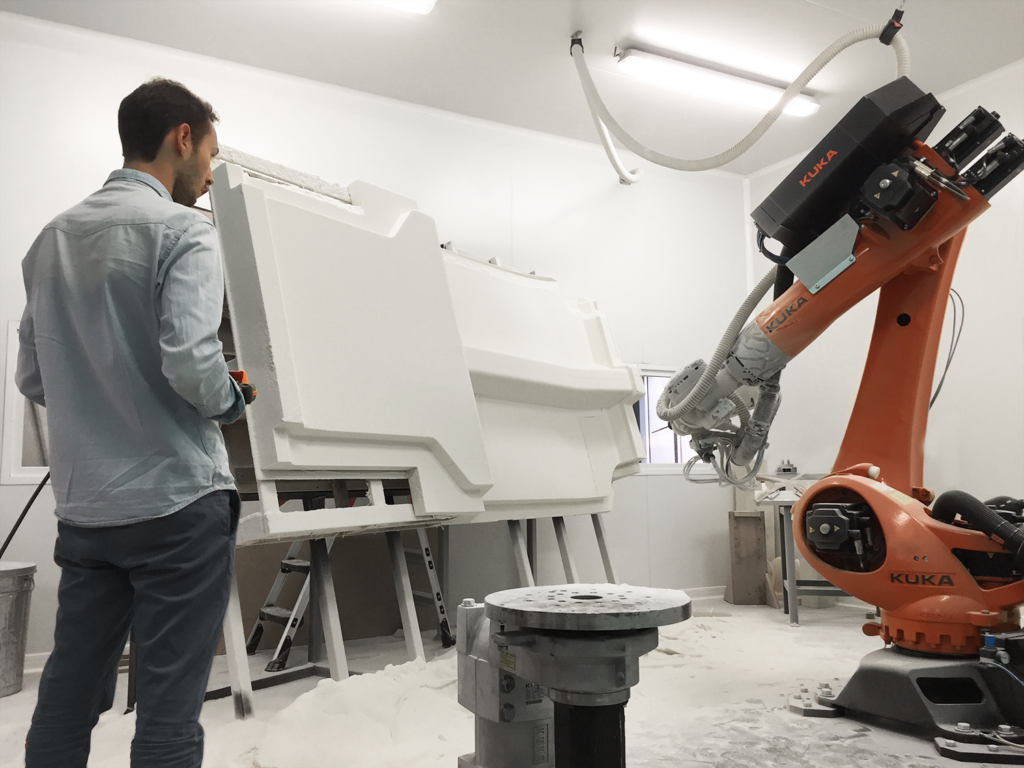 Breaking with the industrial tradition, an ambitious and innovative technology transfer.
75% of a vehicle's fuel consumption is related to its weight.


Based on this observation, GAZELLE TECH embarked on a crazy project: not only to design and prototype a vehicle with a team of four people in just eight months, but also to develop new manufacturing technology integrating new materials.


This global project was based on three aspects of innovation: use, technology and social factors. A step towards the future of mobility.
Team member in charge
Pierrick PICHAUREAUX
SERVICES & SKILLS
02
DEVELOPING NEW PRODUCT CONCEPTS AND SEARCHING FOR TECHNICAL SOLUTIONS
03
3D MODELLING AND VIRTUAL REALITY
04
EXPERTISE AND LABORATORY MATERIALS AND PROCESSES
Brief
After a first prototype of an electric microvehicle that had validated their concept, GAZELLE TECH contacted us to assist them in the prototyping of their second vehicle for licensing approval.

Their design and engineering team was complete, so they came to our agency for our skills in composite materials and large dimension machining.
Approach
Since the OUTERCRAFT team was very interested in the ambition and ethics of the project, we participated in several design reviews and then took charge of machining master models for structural and bodywork parts.

Nearly 50 blocks of high-density foam were machined by the team using a six-axis KUKA robot based on the machining models and blanks provided by the customer (chassis, doors, bodies, cockpit).
Result
The prototype was produced according to schedule and was presented to the general public on time. GAZELLE TECH won the "Materials and Weight Reduction" prize at the Mondial Paris Motor Show 2018 and signed its first contracts for North Africa. A project to be closely monitored over the next few months ...
75% of a vehicle's fuel consumption is related to its weight
Explorez
Les applications