Dab motors
Concept-E
Imagined as an object,
designed as a motorbike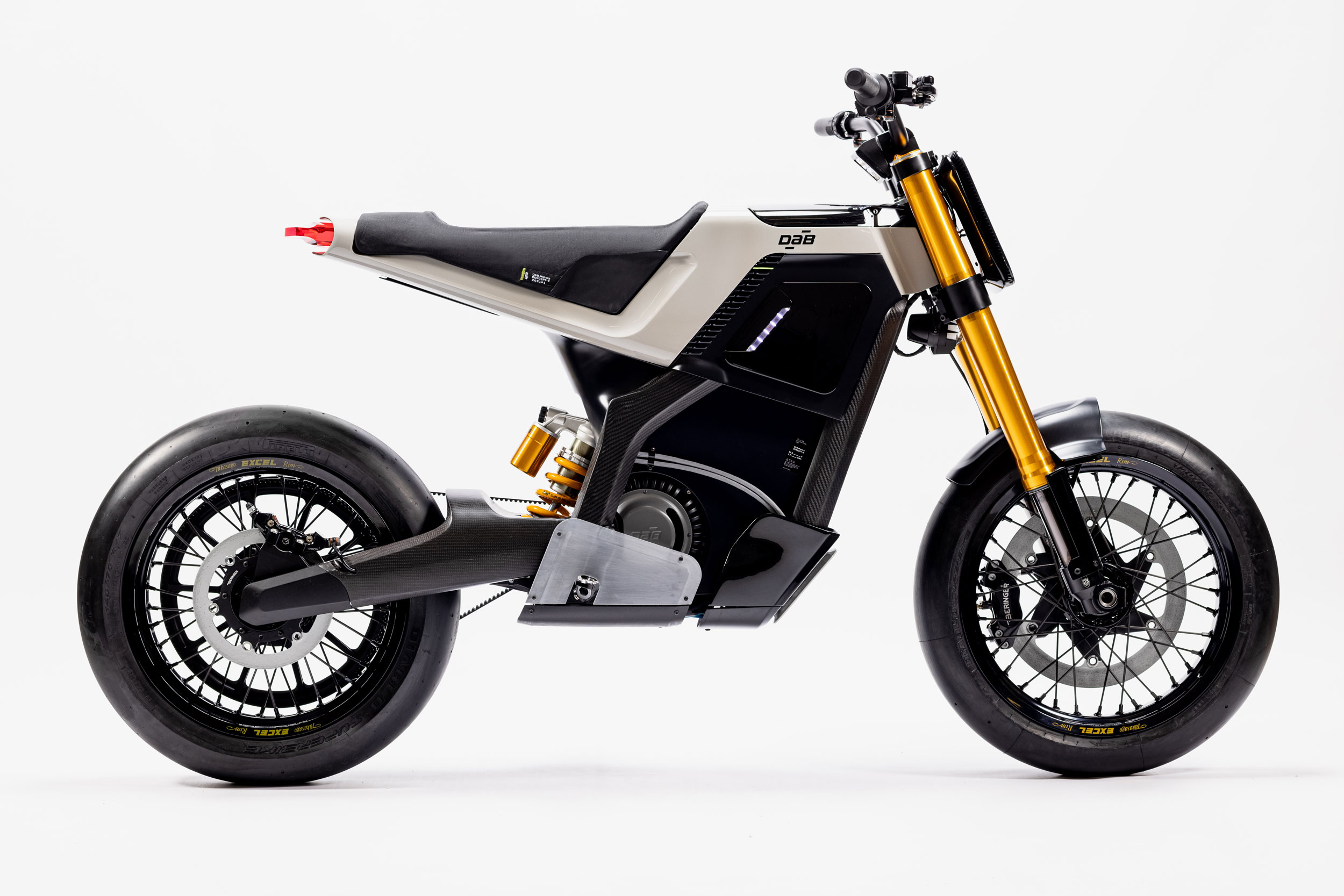 Drawing a bold vision of the future of mobility
DAB Motors is a French manufacturer of high-end motorbikes.



After several years working on the technical design of its first thermal model, the LM-S, the company has moved up a gear with the development, in under a year, of its first electric motorbike : the Concept-E.
 Brief
The market for electric vehicles (cars, bicycles, etc.) is experiencing unprecedented growth, thanks in particular to the increased performance of the associated propulsion systems. After developing a first thermal motorbike model, it was clear to Simon DABADIE, founder of DAB Motors, that he should start working on the first electric concept in his range: the Concept-E.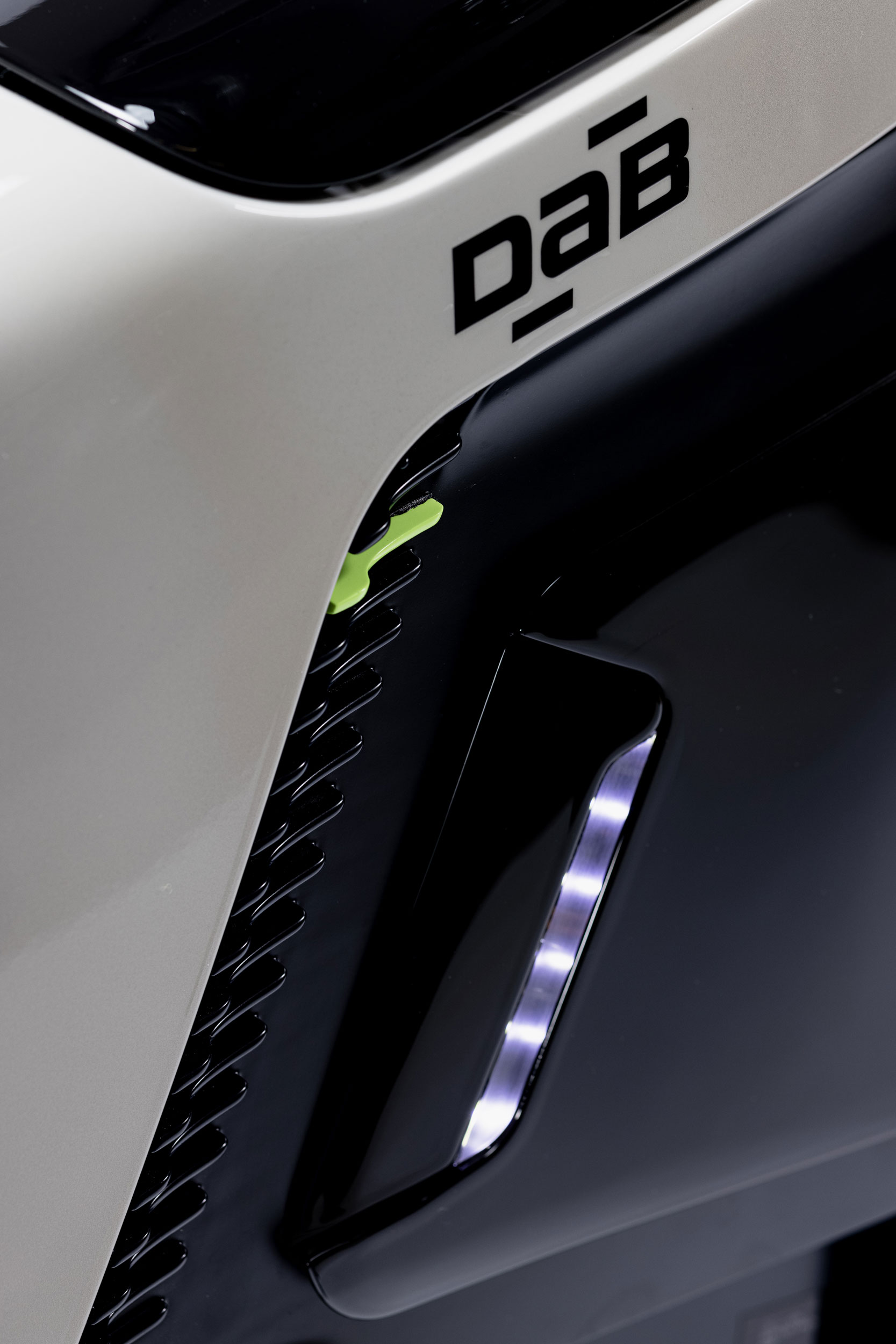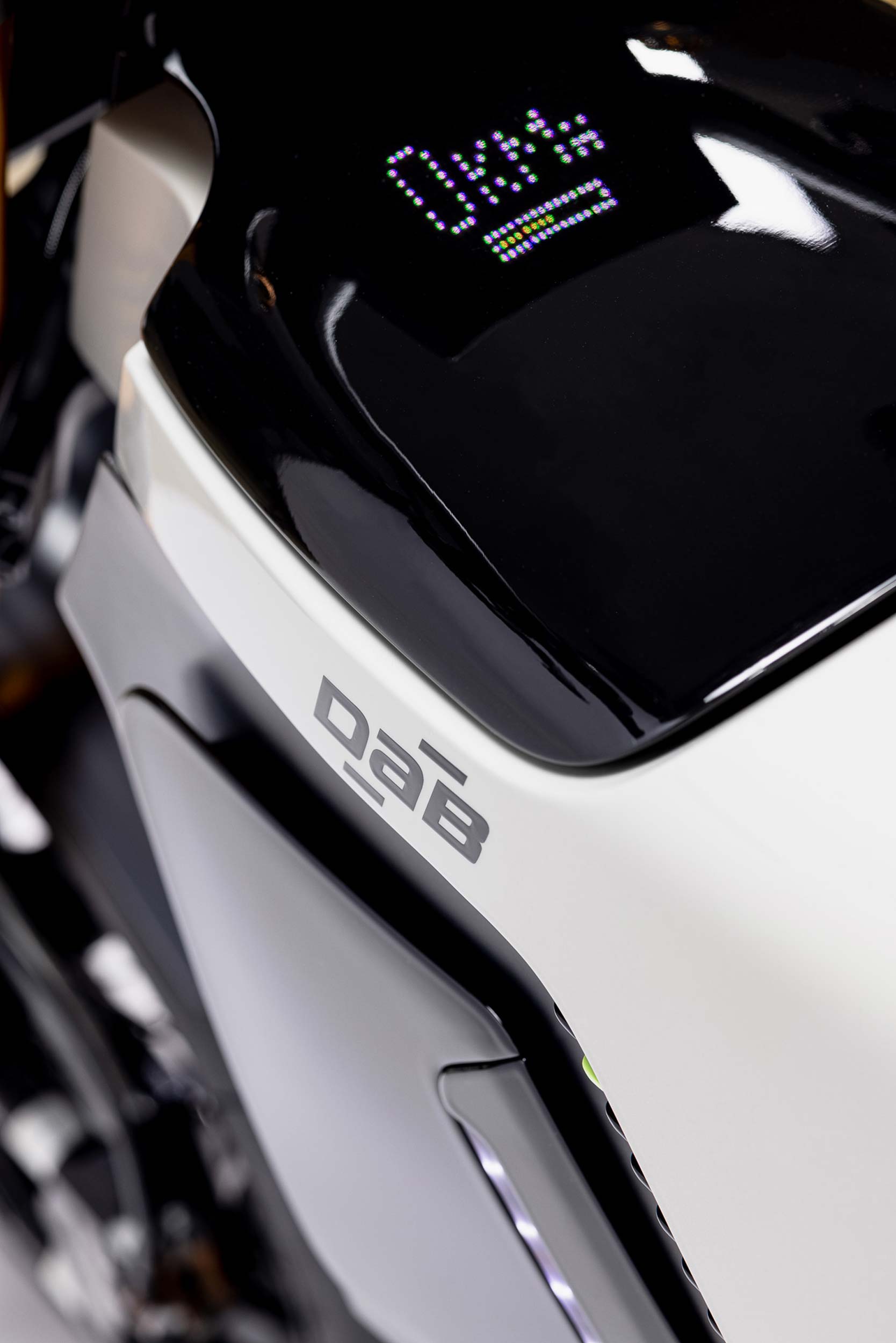 Approach
Drawing on the strength of the work already accomplished on the DAB Motors brand strategy and image, the agency was laying the groundwork for this new concept. We had to define the new product identity based on the target customer's expectations.
The oblique line perpetuates the brand's emblematic 'flying back', reinforcing the perception of lightness. The flat face, a sporting reference, also serves as a signature. The minimalist aesthetic is inspired by technological products and the world of automobiles. Paying particular attention to integrating mechanical elements, and treating materials subtly, have been the keys to differentiation in a rapidly changing traditional market.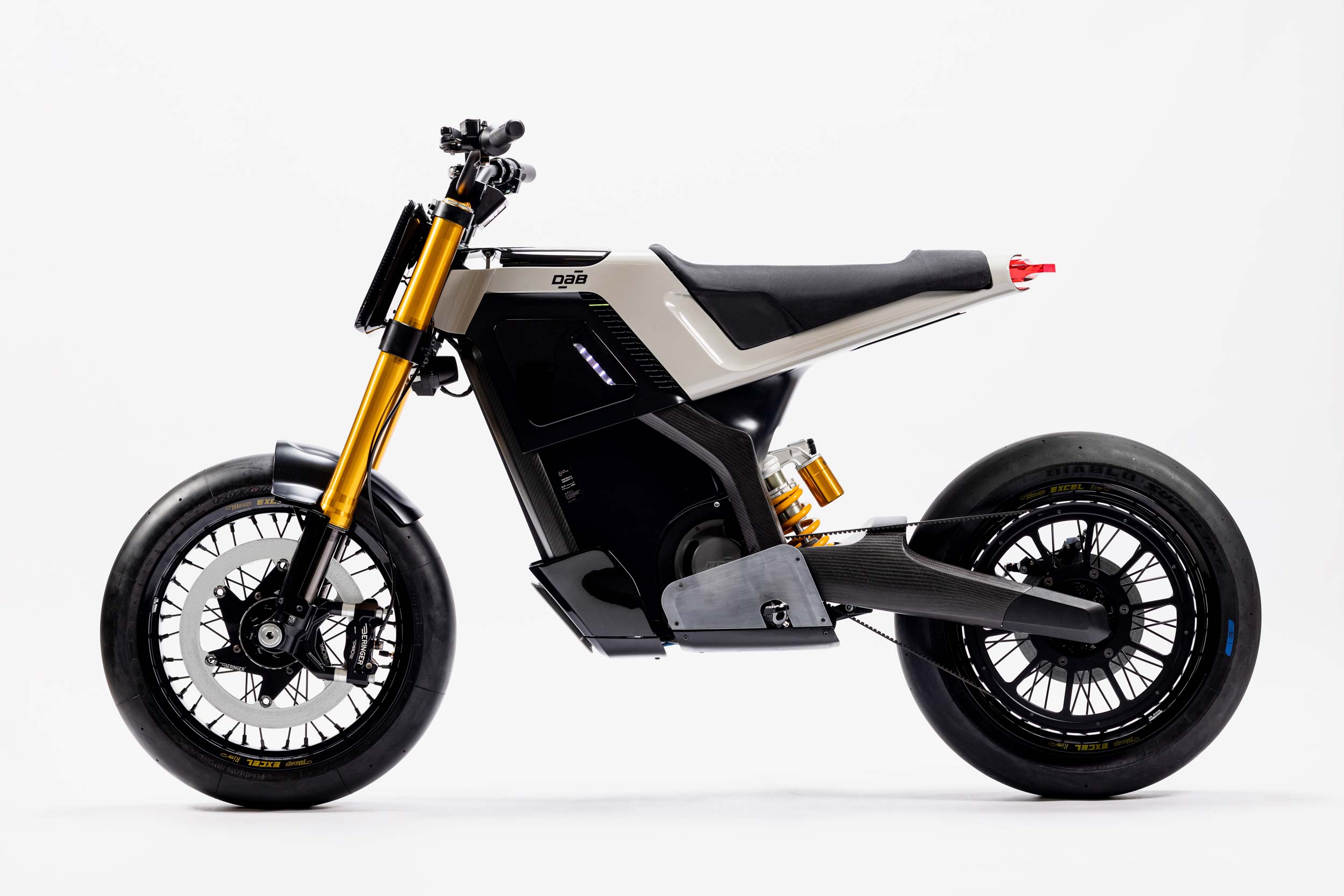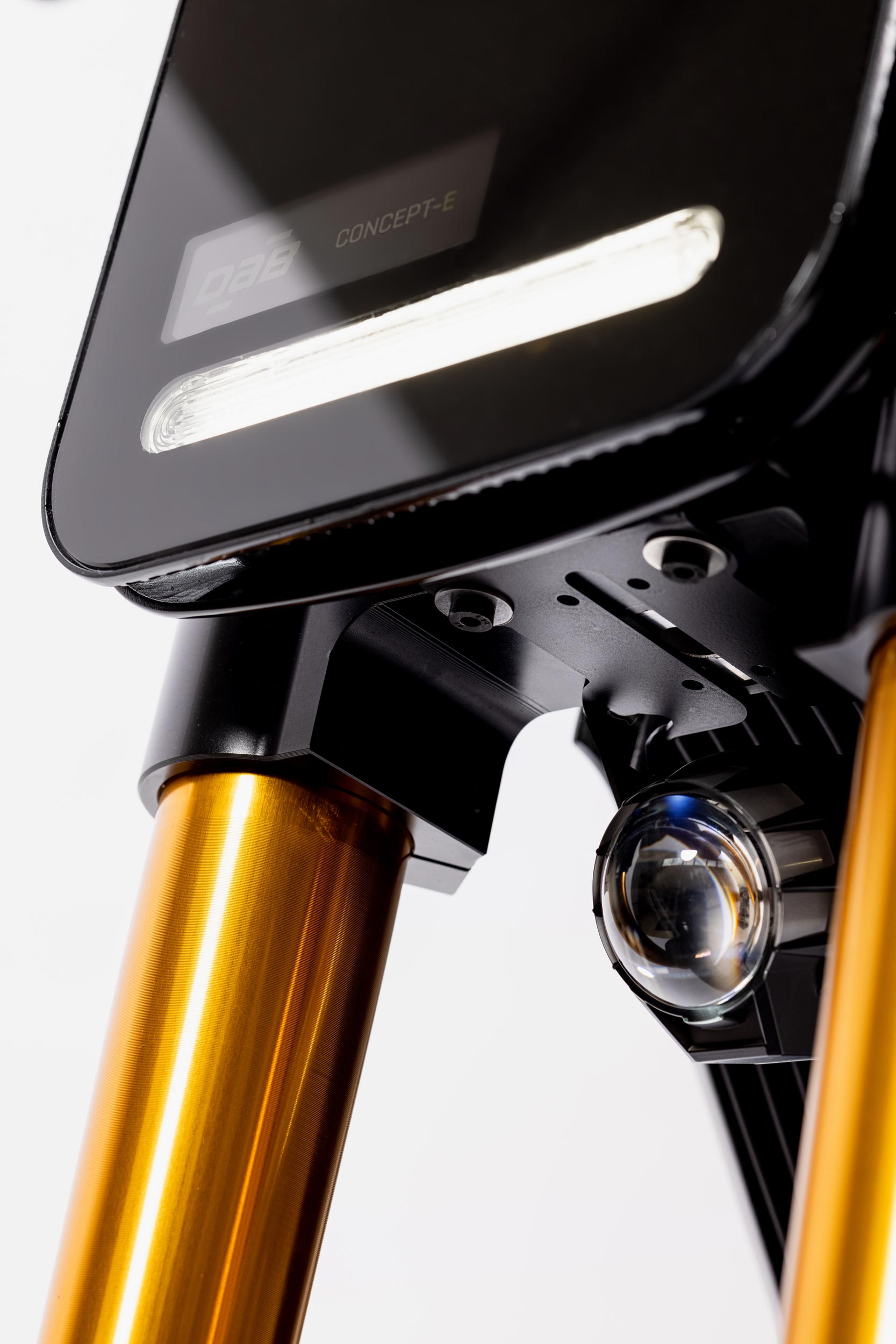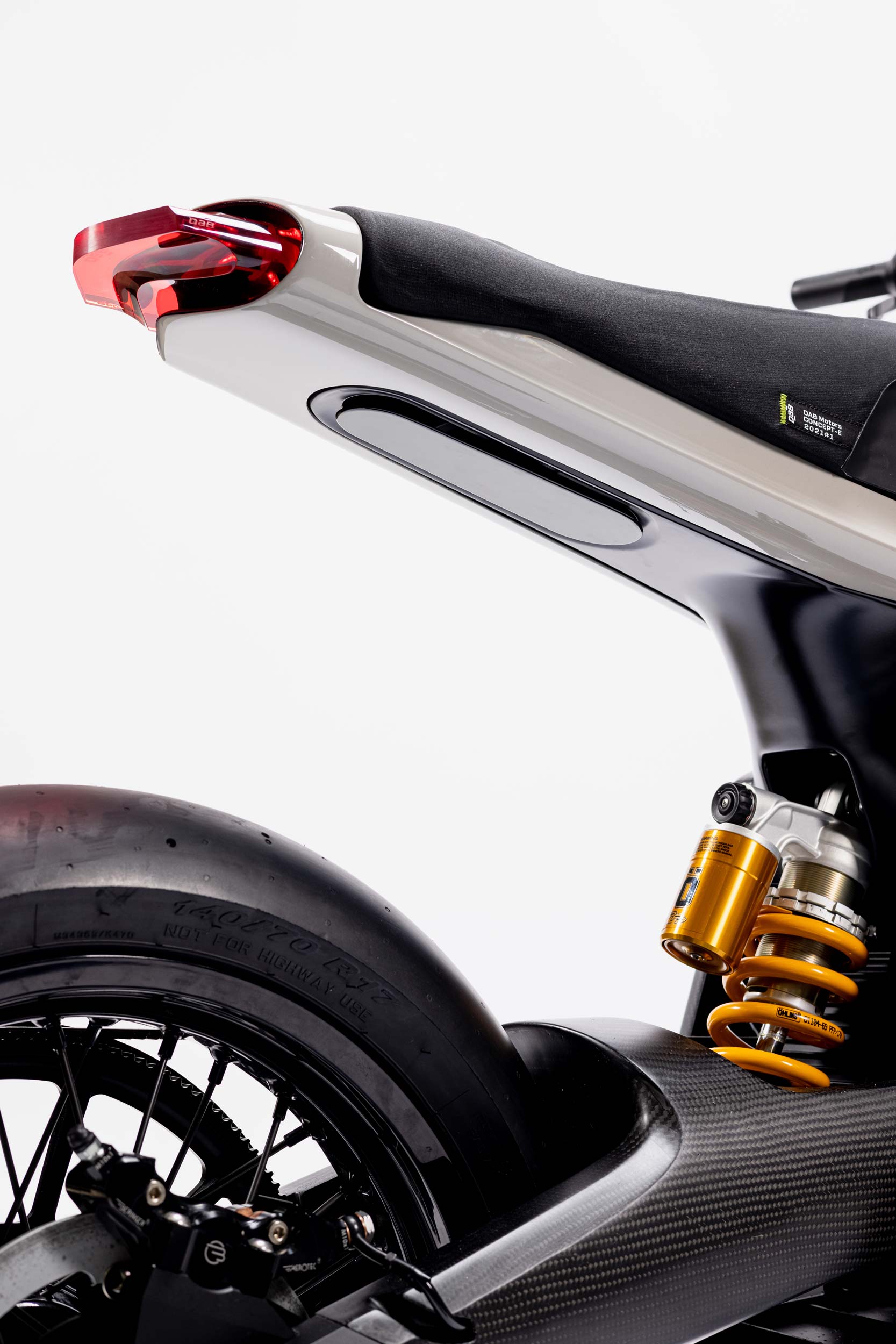 After the research phase and the initial sketches, the agency produced 3D models of all the custom-made parts. These models enabled the first prototype parts to be 3D printed. Assembling a functional prototype makes it possible to validate all the technical, aesthetic and ergonomic solutions imagined before launching the industrialisation.
Results
DAB Motors revealed the Concept-E to the public on 19 July 2021. But the agency's work didn't stop with creating the brand's second thermal model.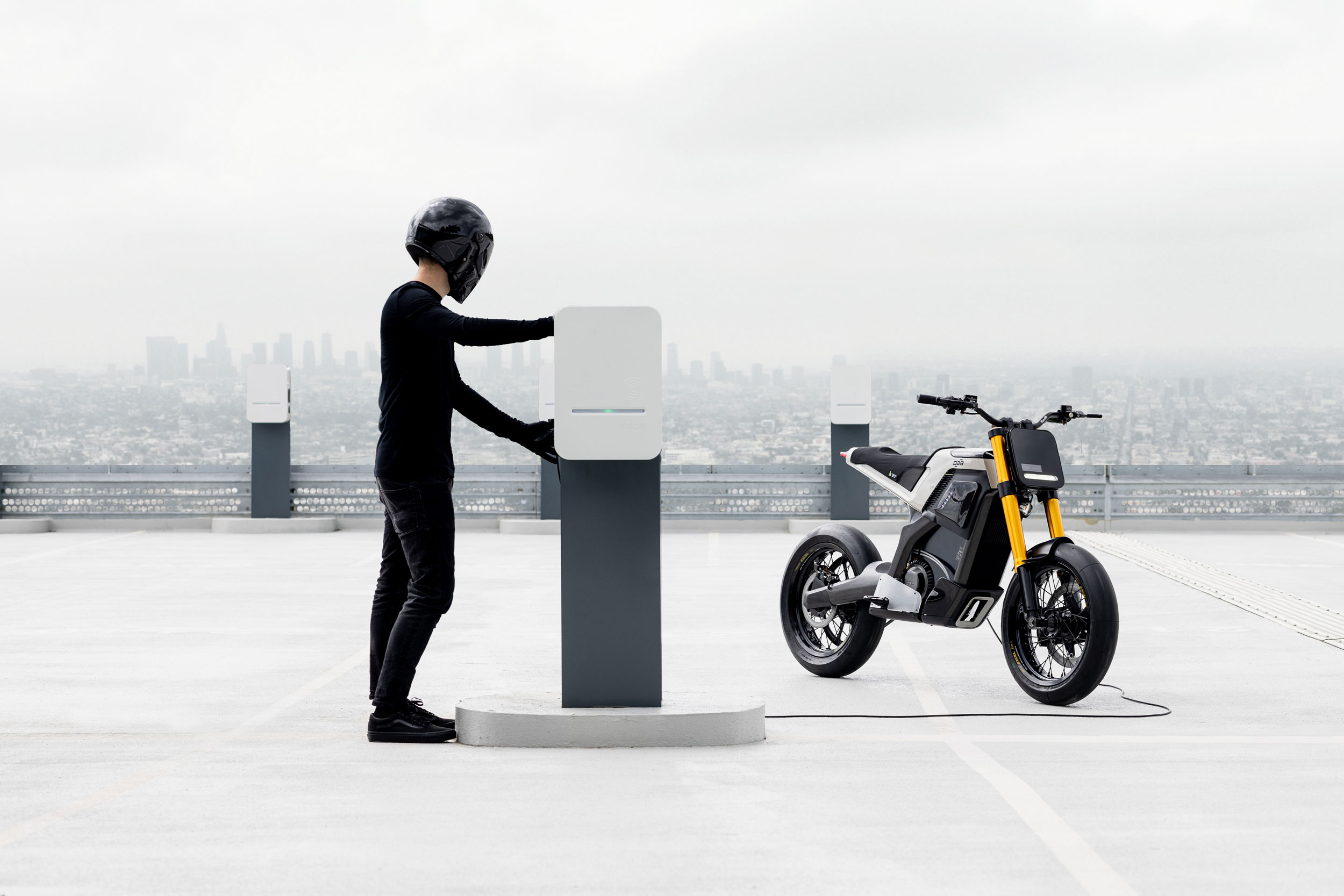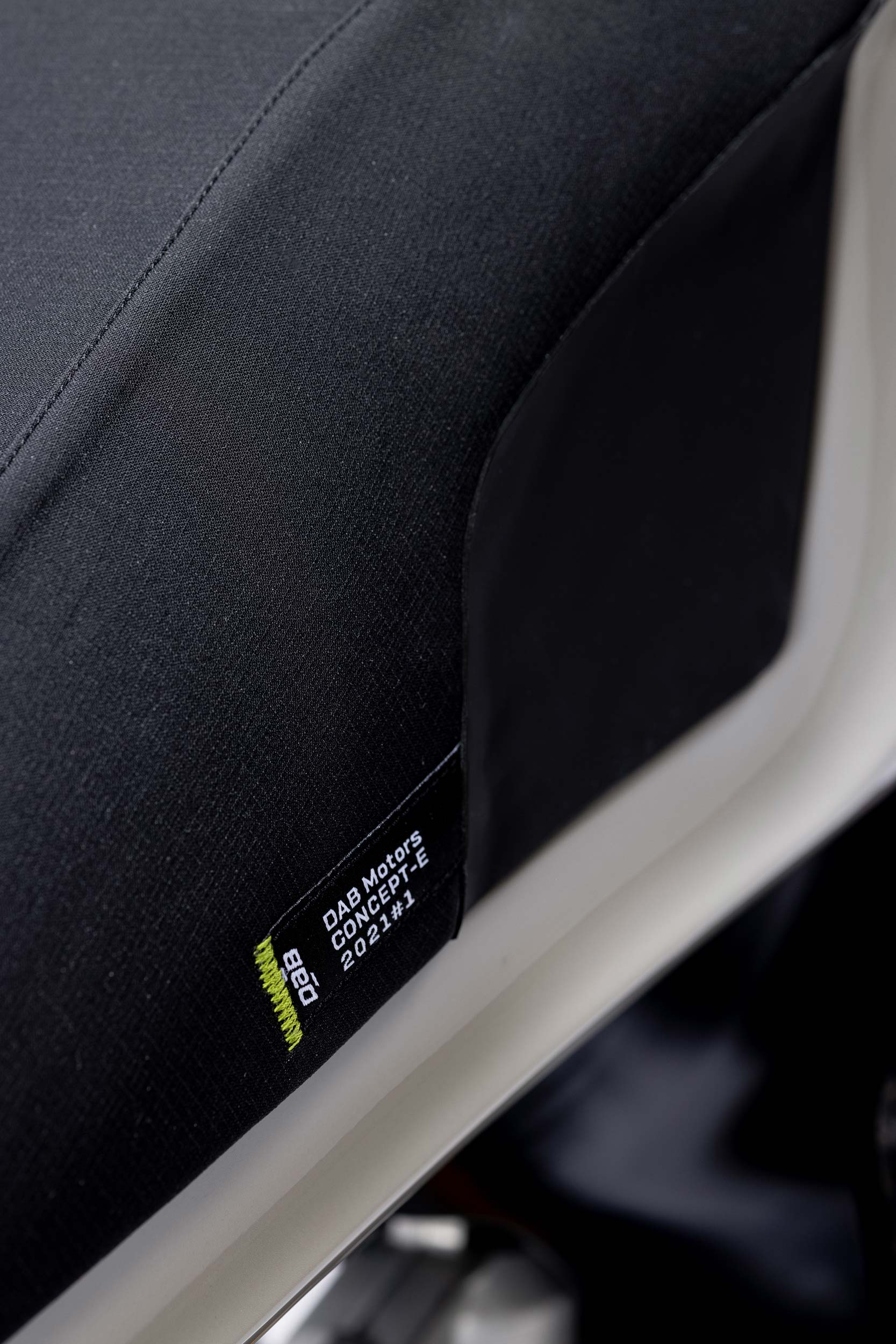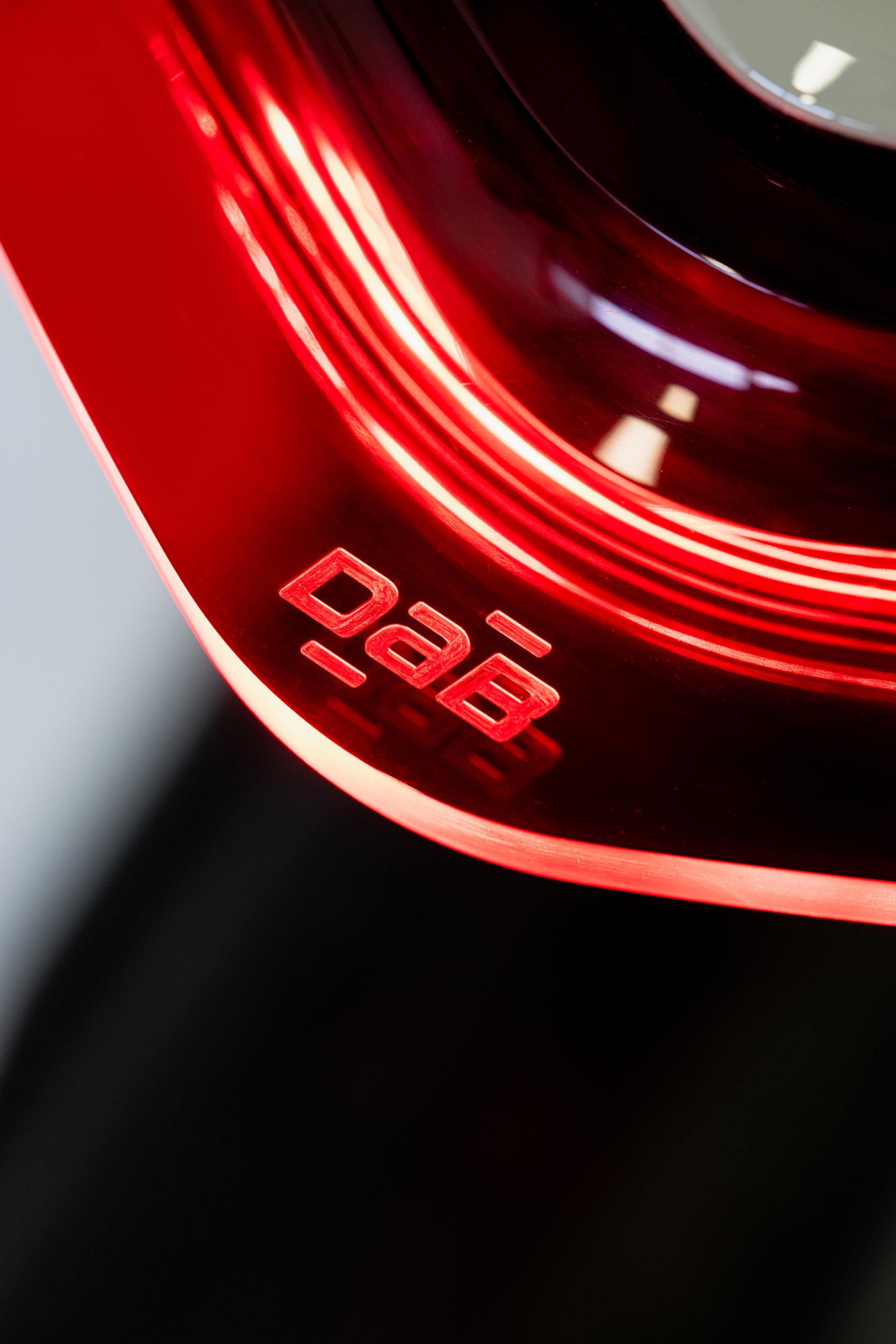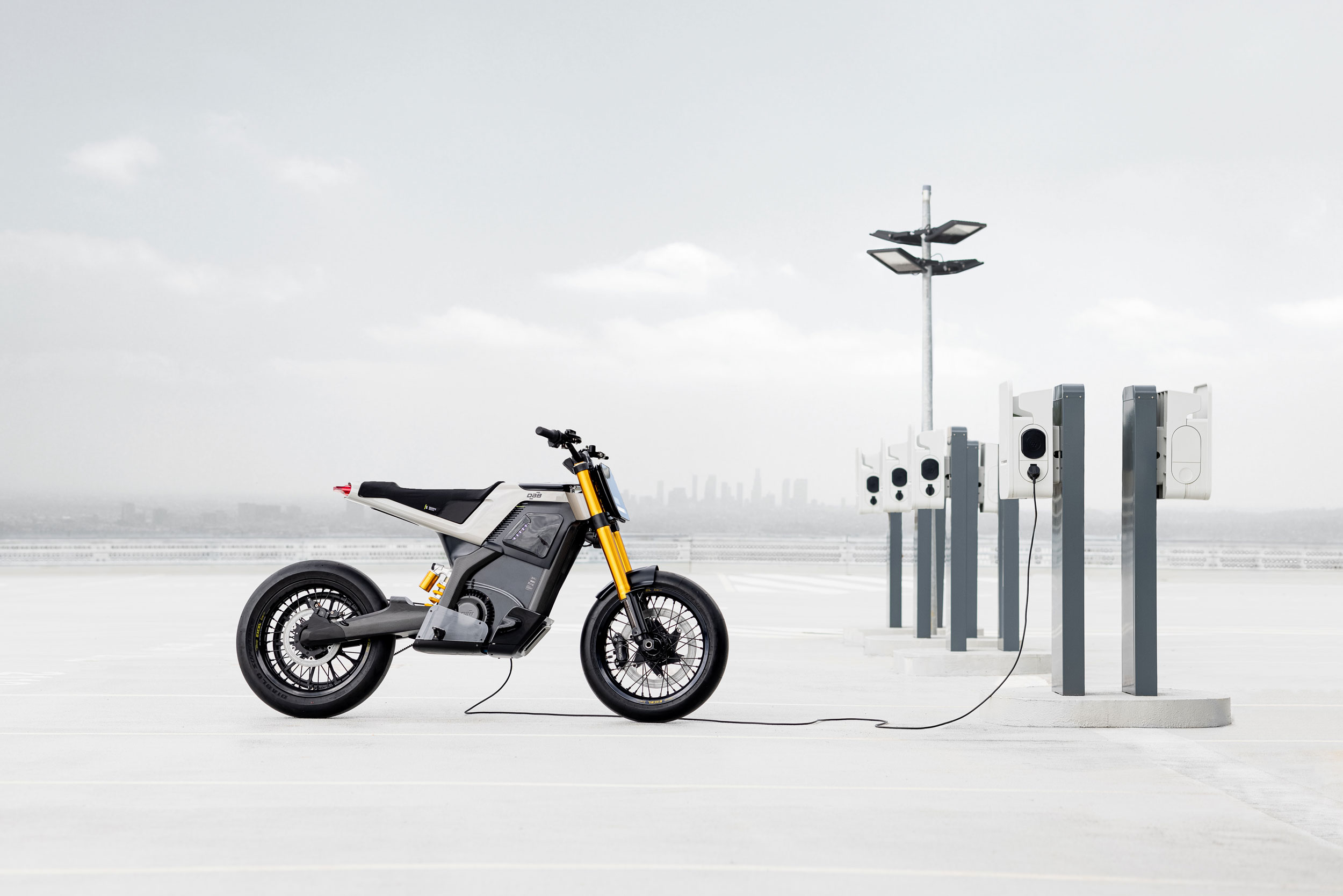 Outercraft was able to translate our vision of urban mobility into a high-tech object that perfectly matches our ambitions, our product codes and our strategy for our future models.
Explore
our other projects