A breath of fresh air
made in France
The Project
First collaboration between the OUTERCRAFT and IRATZOKI-LIZASO agencies for the development of an air disinfection solution, made in France, high-end, efficient and integrated.
Skills
Product design
Mechanical conception
Prototyping
Deliverables
Specifications
2D sketches and 3D models
2 functional prototypes
Bundle of plans
Results
+99% proven efficacy against 3 viruses
0 chemical agent, 0 biocide
120 m2 disinfected per hour
Dress up cutting-edge technology with efficiency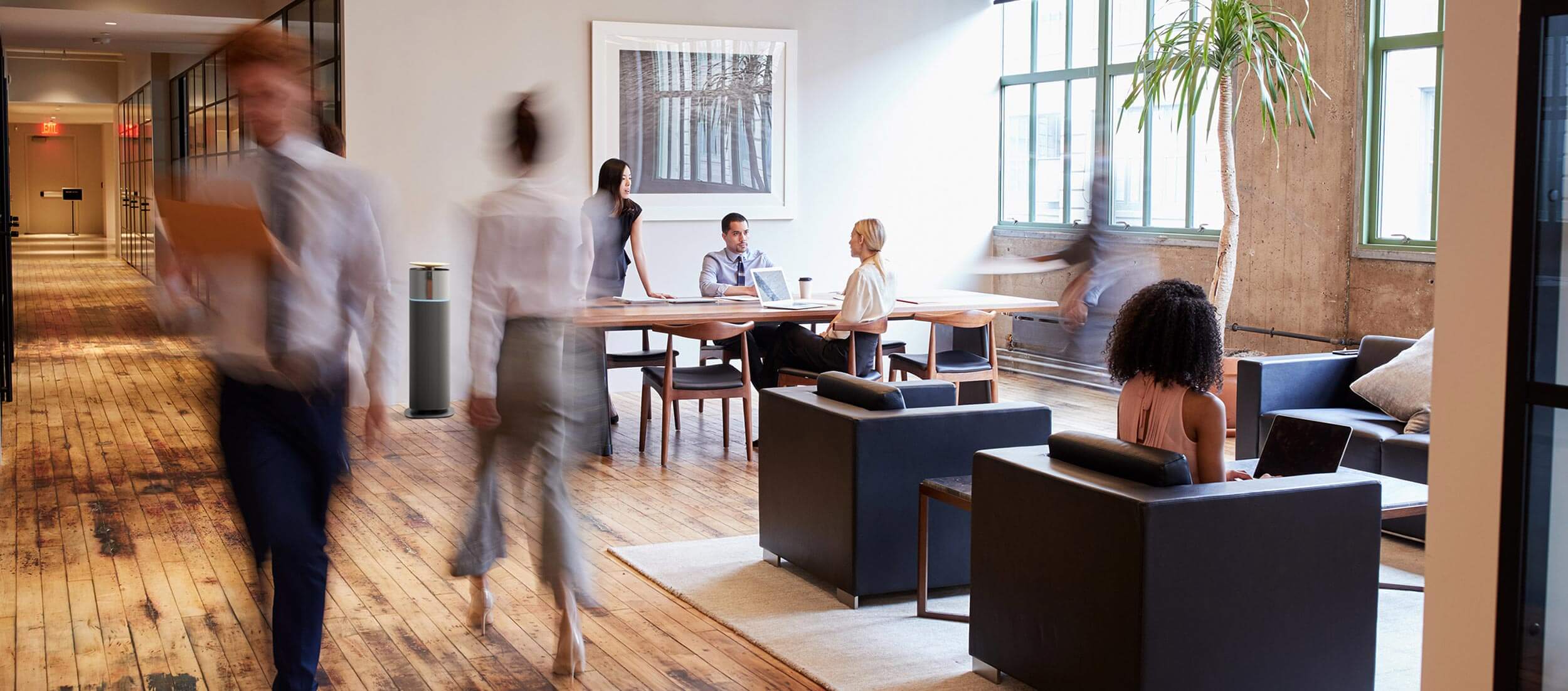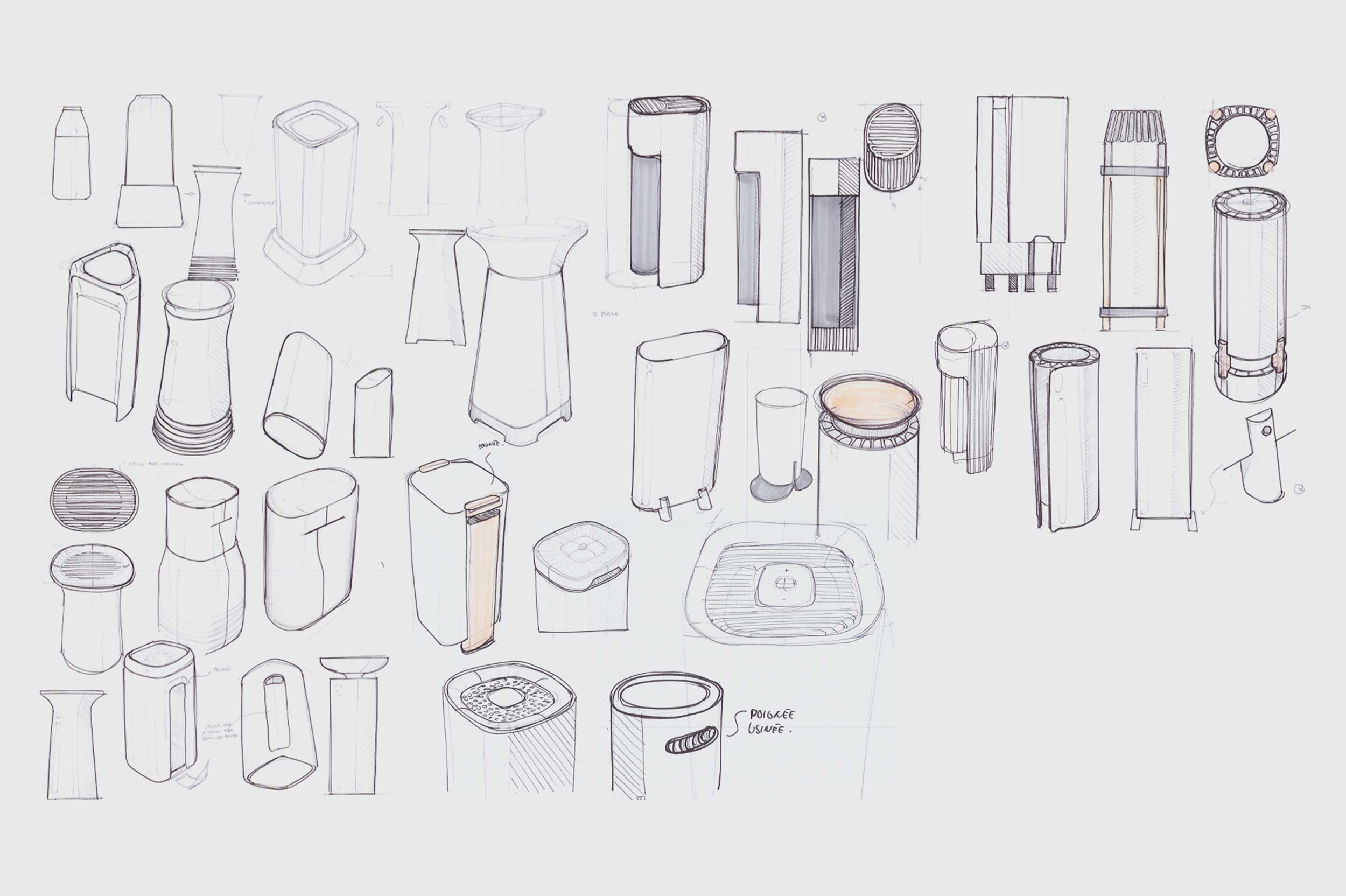 Purifying the air with light
The Sana air purifier is the result of the first collaboration between Iratzoki-Lizaso and Outercraft agencies. It has led to a product with an elegant design that easily fits into professional spaces that welcome the public.
The agency started working on the product's architecture, user experience, and industrial issues specific to French production.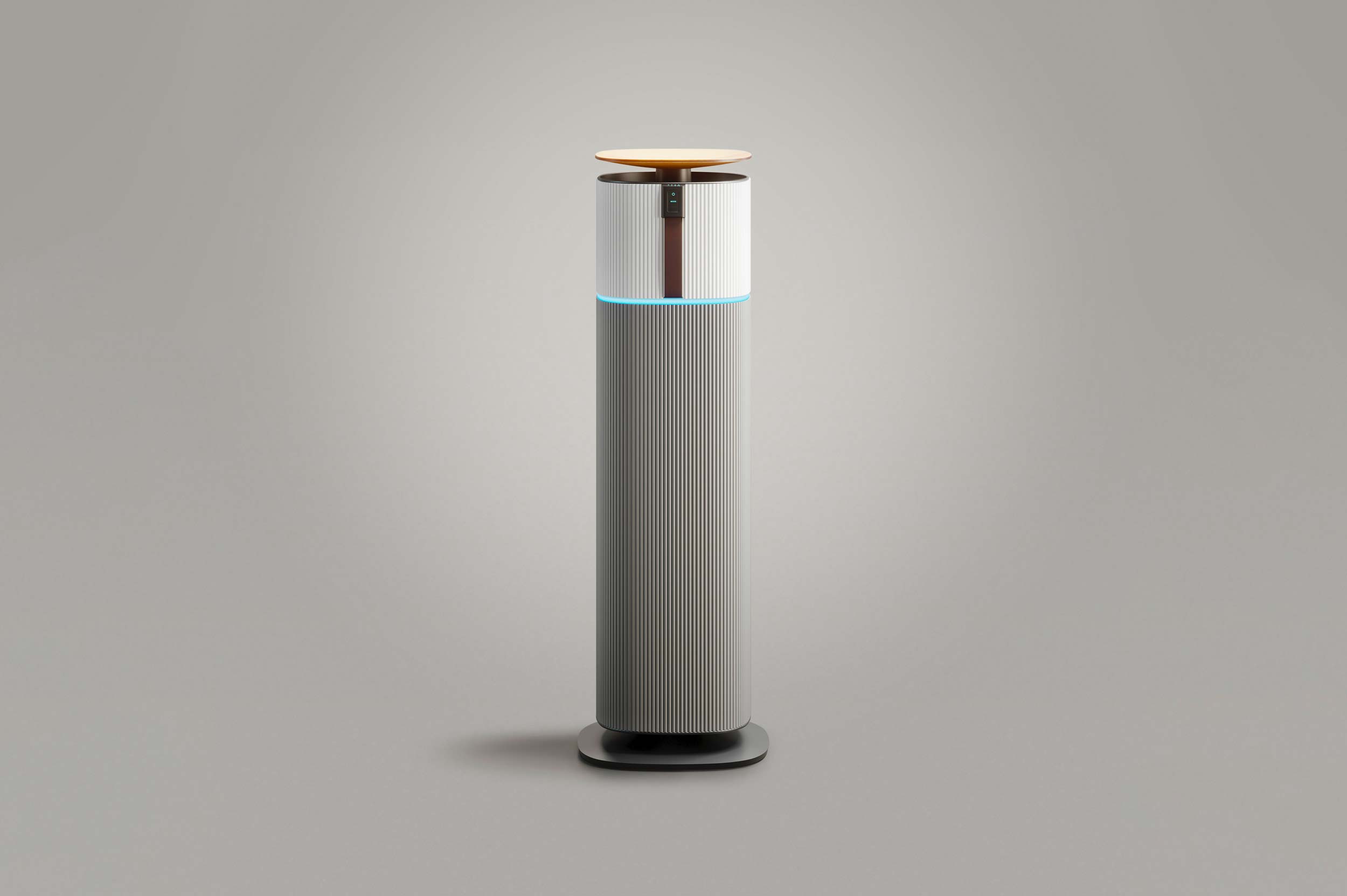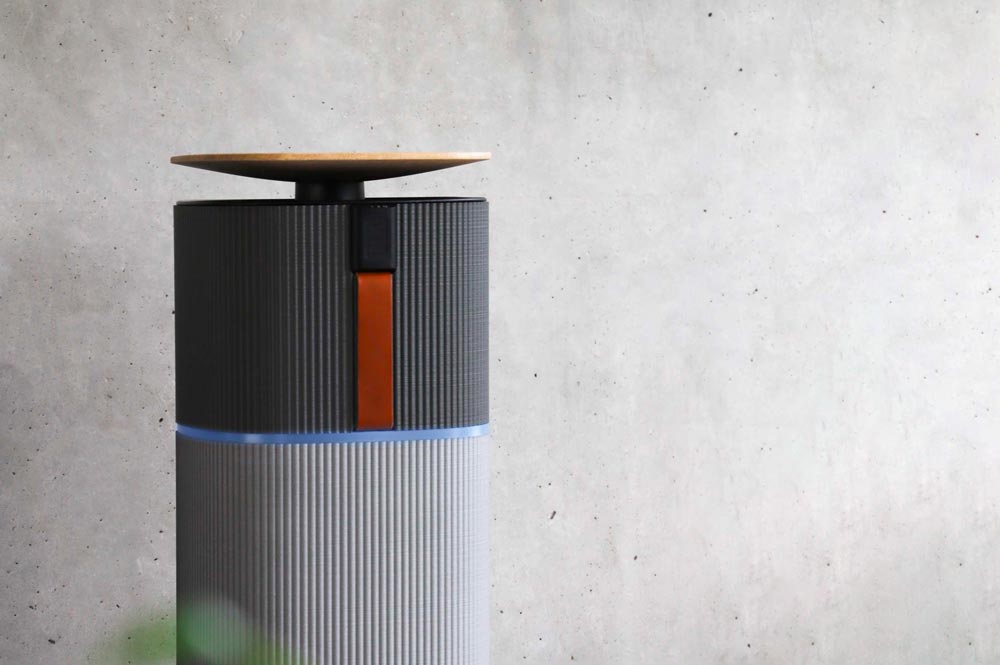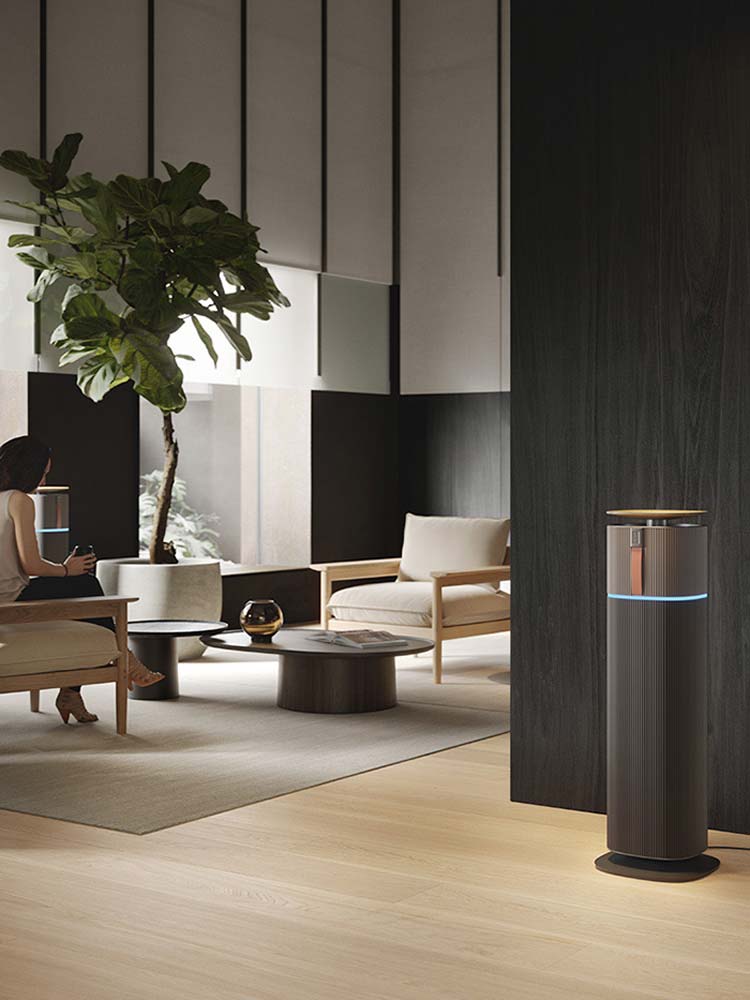 Aluminum, wood, brass, and leather
The chosen materials give the product a high degree of finish. The upper tray is a molded wooden piece, sourced from different French wood species. We also find other details in brass, leather and aluminum that provide a texture play to the purifier.
The body is made of extruded aluminum and captures light thanks to its subtle relief. The extrusion process also allows for full functionalization of the product's interior to support internal components.
The agency worked on two functional demonstrator prototypes. They validated the aesthetic and ergonomic aspects of the concept while demonstrating the manufacturability of the parts to industrial partners.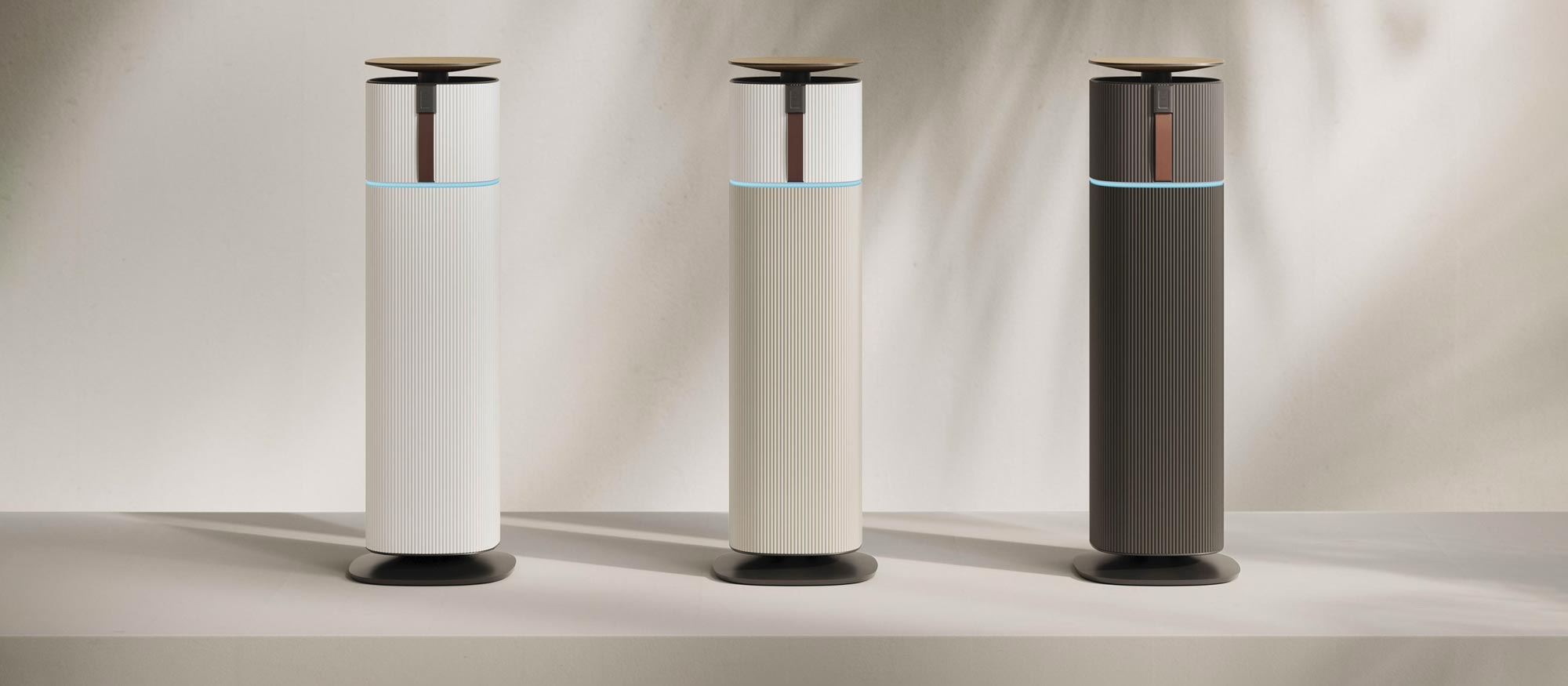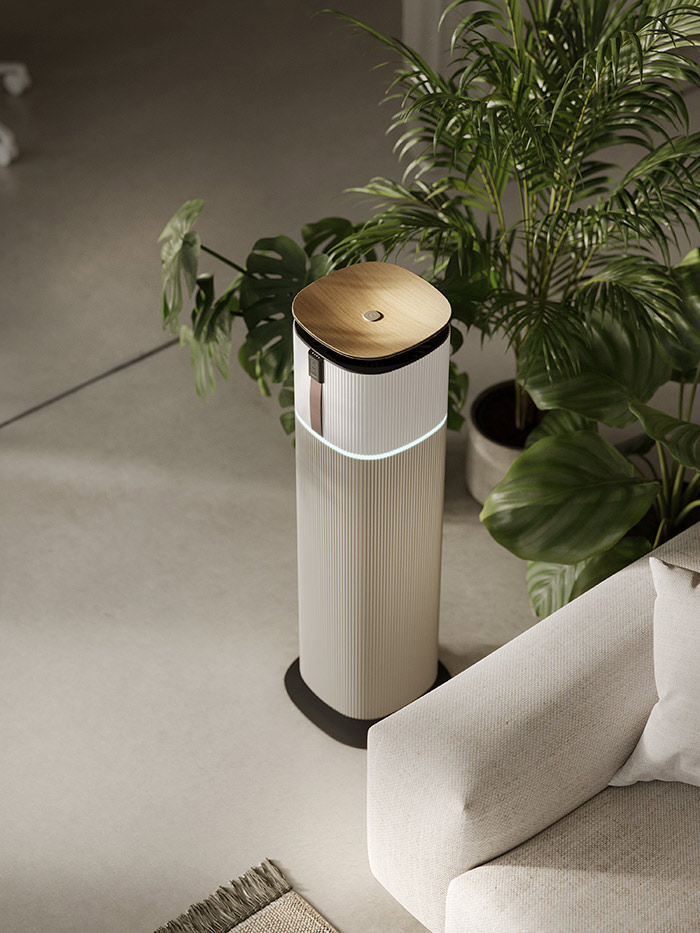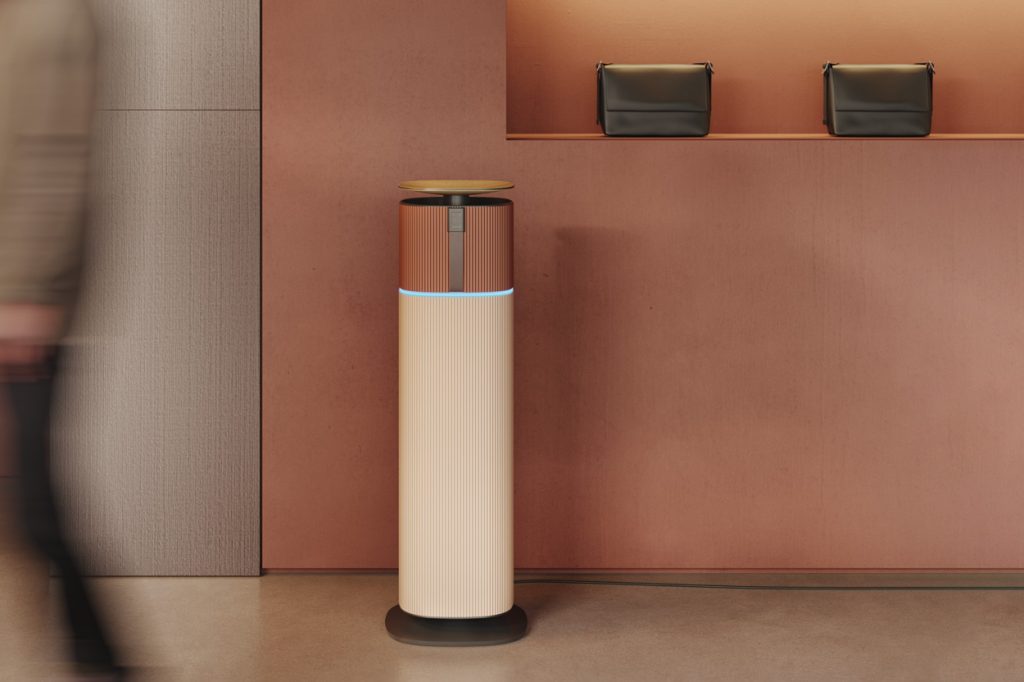 A question about
your project ?
Contact us.
Discover
all our projects