A breath of fresh air
made in France
The Project
First collaboration between the OUTERCRAFT and IRATZOKI-LIZASO agencies for the development of an air disinfection solution, made in France, high-end, efficient and integrated.
Skills
Product design
Mechanical conception
Prototyping
Deliverables
Specifications
2D sketches and 3D models
2 functional prototypes
Bundle of plans
Results
+99% proven efficacy against 3 viruses
0 chemical agent, 0 biocide
120 m2 disinfected per hour
Dress up cutting-edge technology with efficiency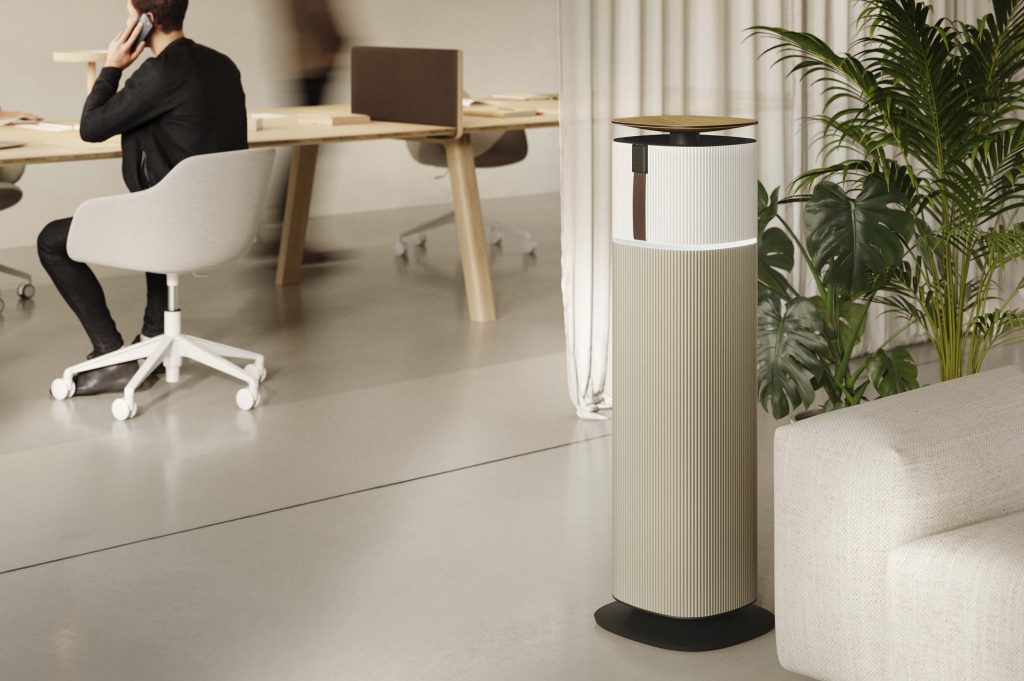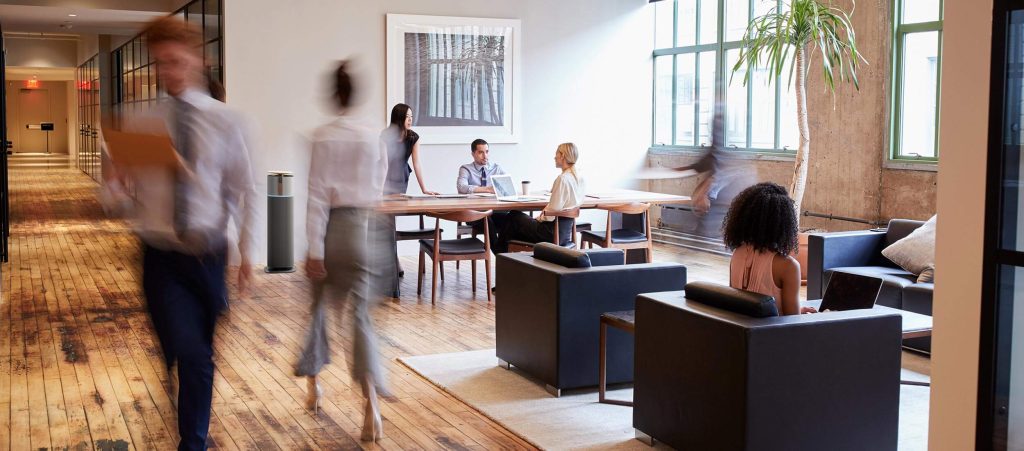 François Fabiano was a forerunner in the collection of plastic bottles with a view to their recycling. Sensitive to emerging issues, he proactively identifies and supports changes in our lifestyles.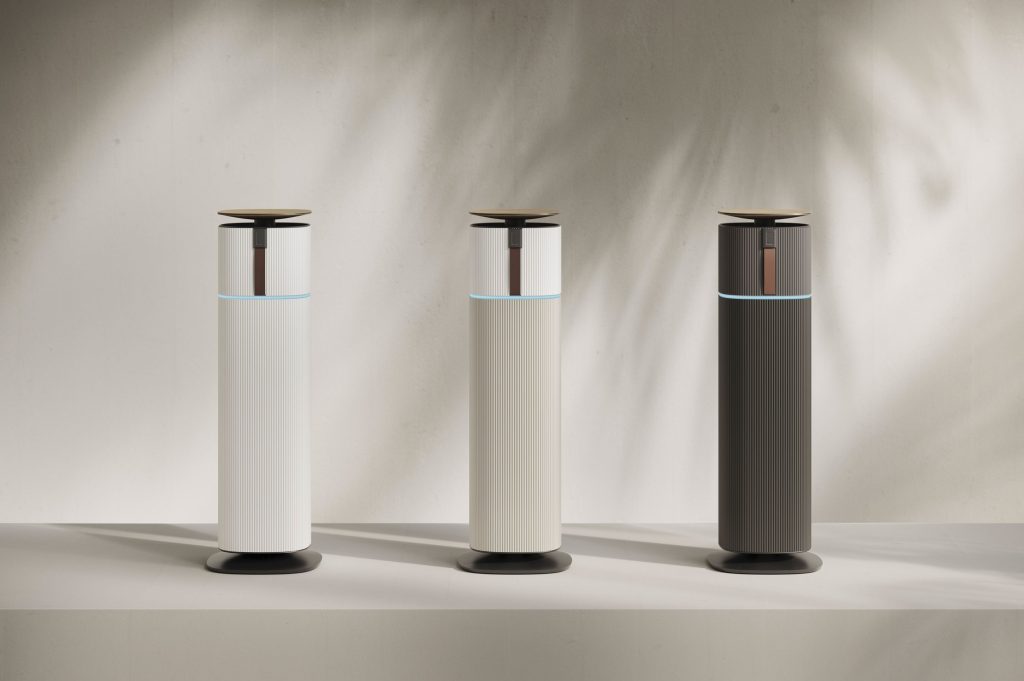 In response to the challenges raised by the Covid-19 health crisis, François Fabiano decided to develop a new air disinfection system, without chemical biocides, based on UV-C technology.
Previously, François Fabiano had decided on the main lines of the technical architecture of his product. On this basis, we had to complete the electronic design and design the casing of the air purifier in collaboration with the Iratzoki-Lizaso agency.
Outercraft has retained an air intake architecture from the top of the device. The air then passes through the entire body of the purifier at a speed allowing its complete exposure to UV-C radiation before emerging disinfected from the bottom of the device. This top-down architecture:
optimizes filtration performance
facilitates maintenance of the device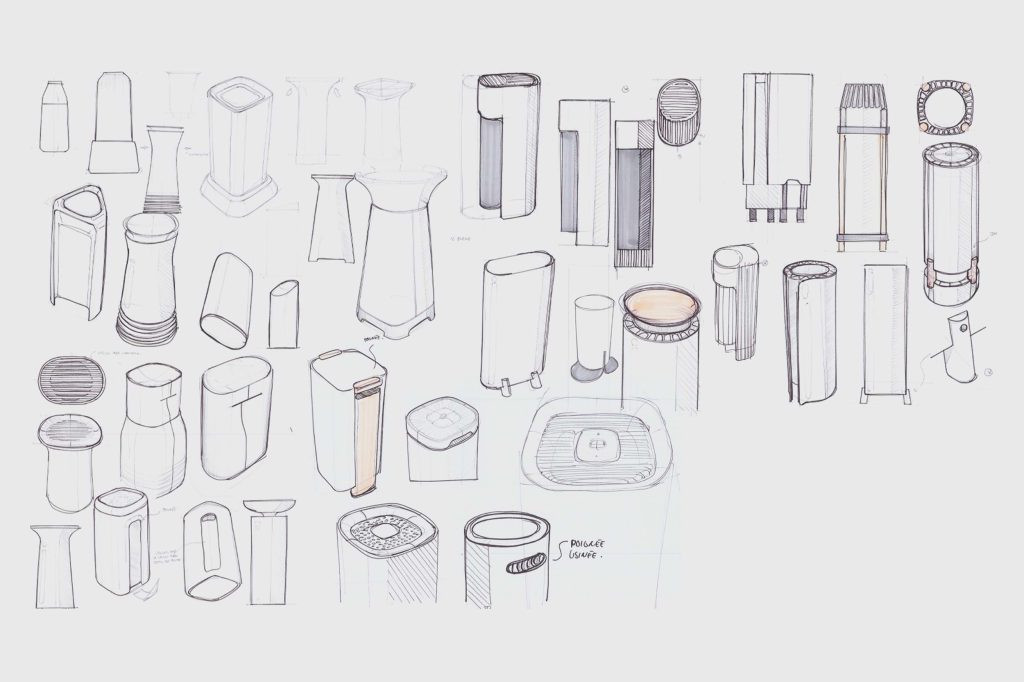 Following our initial research and sketches, we chose an anodized extruded aluminum body. This process offers great freedom of textures in addition to high technical performance.
The purifier's hat is a piece of molded wood, sourced from different French species. It brings a premium finish to the product.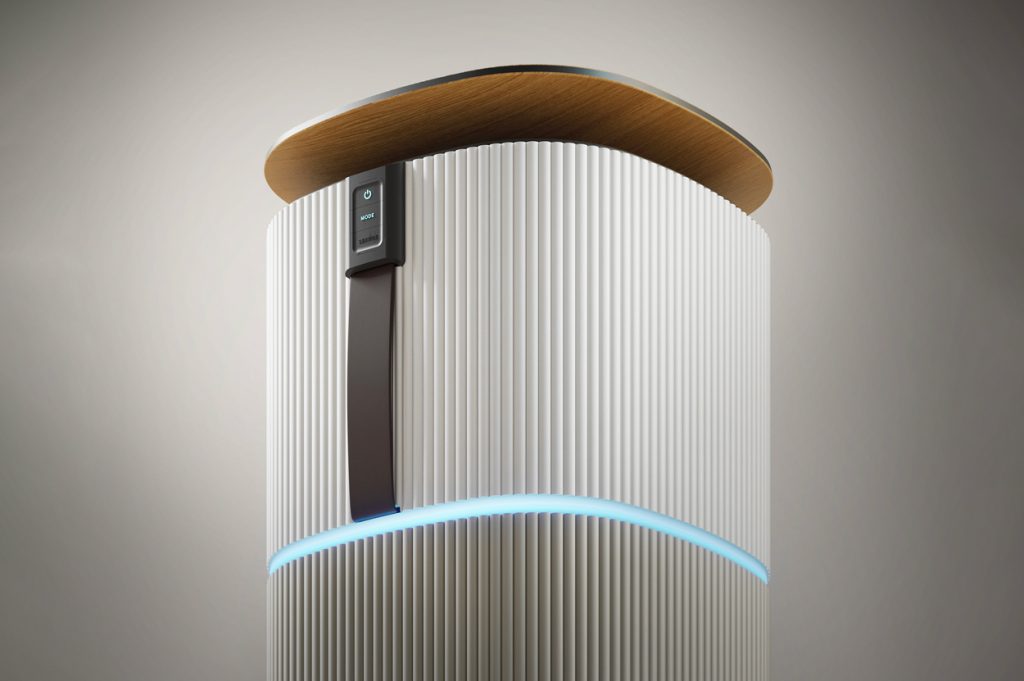 The purifier's hat is a piece of molded wood, sourced from different French species. It brings a premium finish to the product.
We have paid particular attention to details and materials:
cast aluminum foot
custom machined aluminum control box
pin machined in aluminum or bronze
leather retractable handle
All of these parts are made in France and assembled in the Basque Country.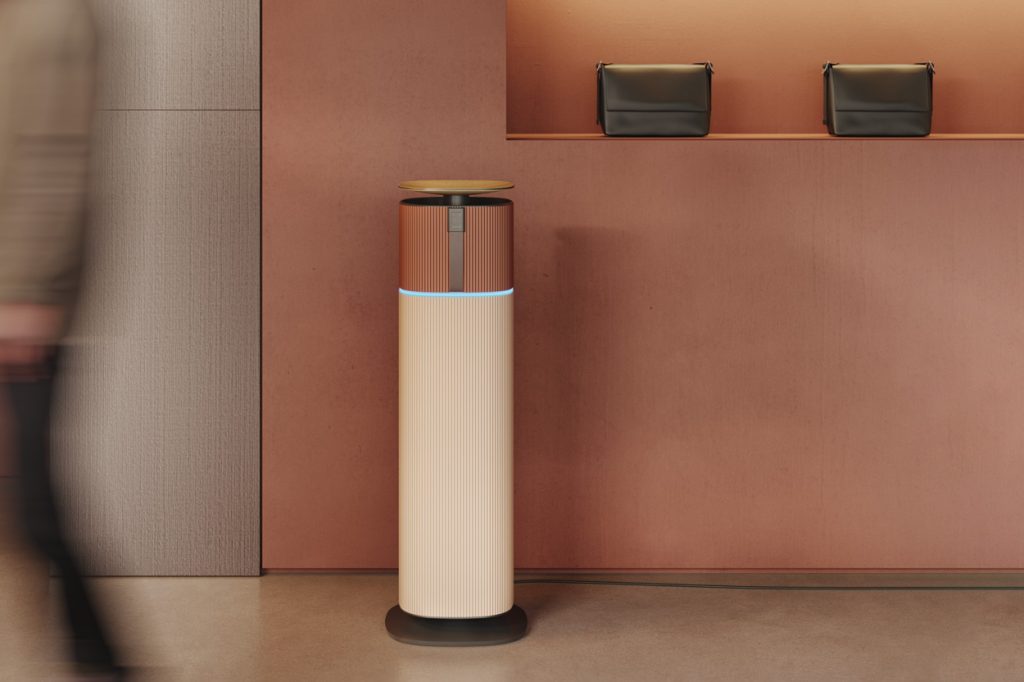 Since then, the Sana air purifier has proven itself. The Outercraft agency has assembled two functional prototypes for laboratory testing. The results were conclusive with 99% disinfection of different strains of viruses including H1N1 flu and Covid-19.
Thanks to its sleek design and a wide range of colors and finishes, Sana will find its place in all public reception environments: open space and offices, medical centers, nurseries, hotels, restaurants…
A question about
your project ?
Contact us.
Discover
all our projects