Voltaire design
Blue Infinite Saddle
Redefine aesthetics
Reinvent processes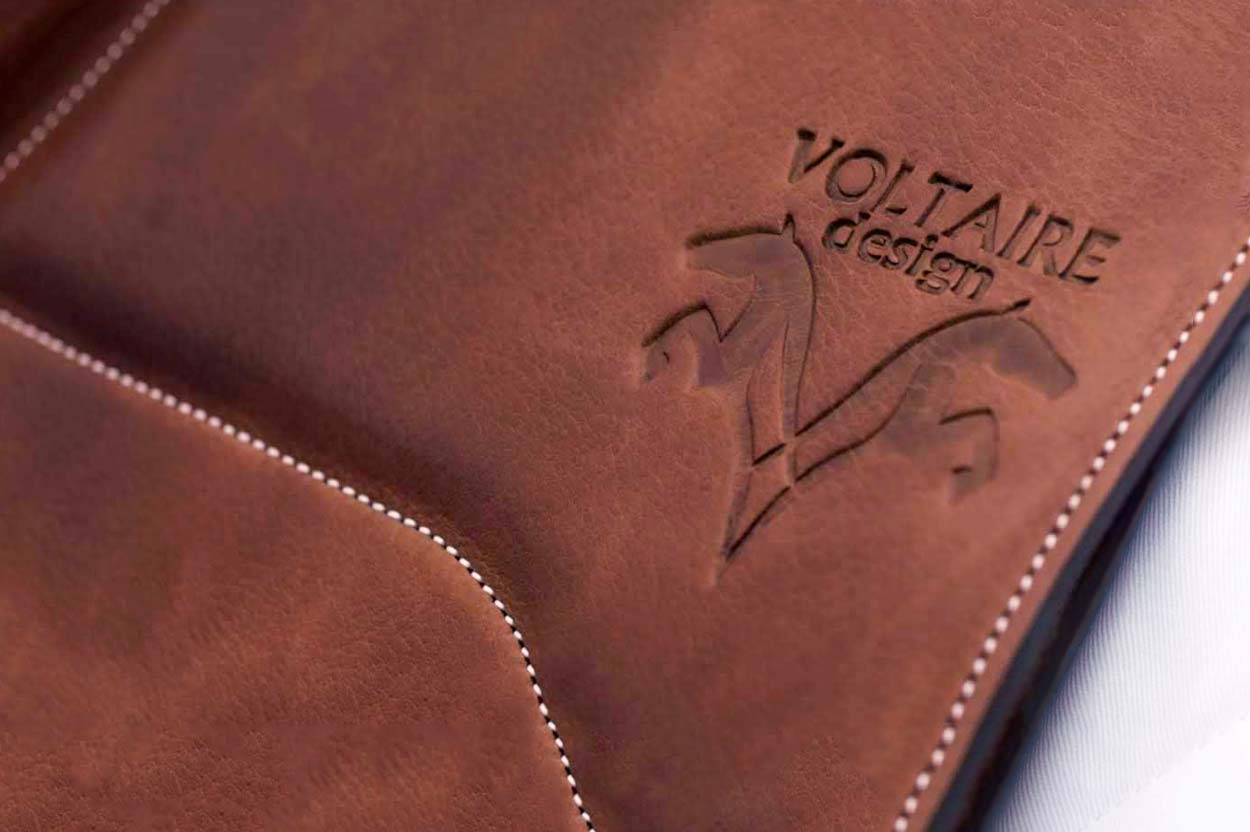 Combine leather and composite materials to renew expertise.
Modern horseback riding remains strongly stamped by the hallmark of traditions and know-how that are sometimes centuries old.

However, as the discipline opens up to new practices, it also welcomes new technologies and materials.
Brief
With innovation at the heart of their DNA, the VOLTAIRE teams wanted to develop an iconic saddle by paying a lot of attention to aesthetics, services and manufacturing technologies.
The new saddle had to stand out for its performance and lines, without breaking with equestrian traditions.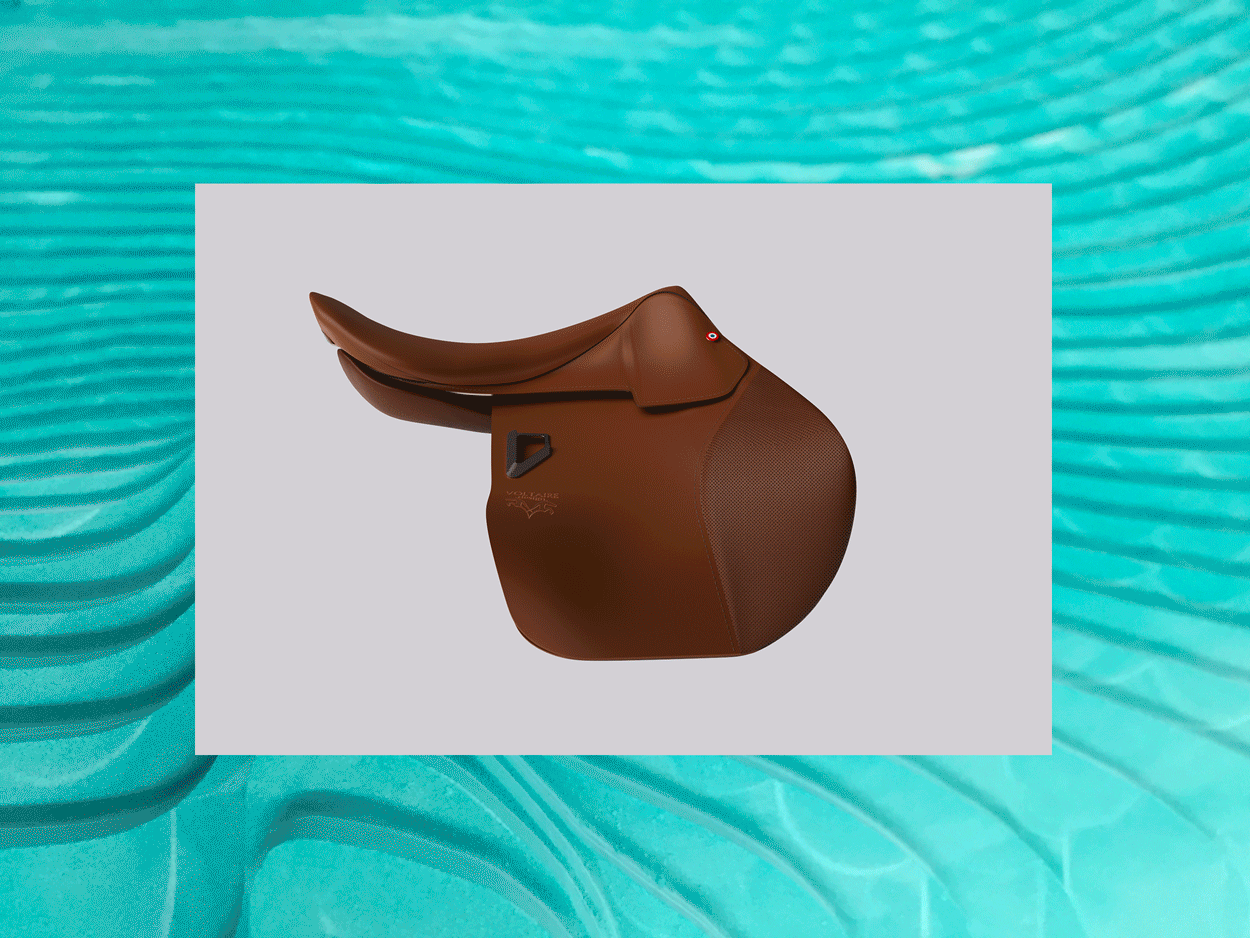 Approach
This project involved working closely with the VOLTAIRE DESIGN teams, owners of traditional saddlery methods and craftsmanship, by providing them with our design, materials and process skills.
Inspired by aeronautics and skiing, the agency redesigned the internal structure of the saddle and its assembly process. So we worked on the design, modelling and prototyping of a new generation pommel made of composite materials, allowing a 30 % weight saving compared to the old pommels.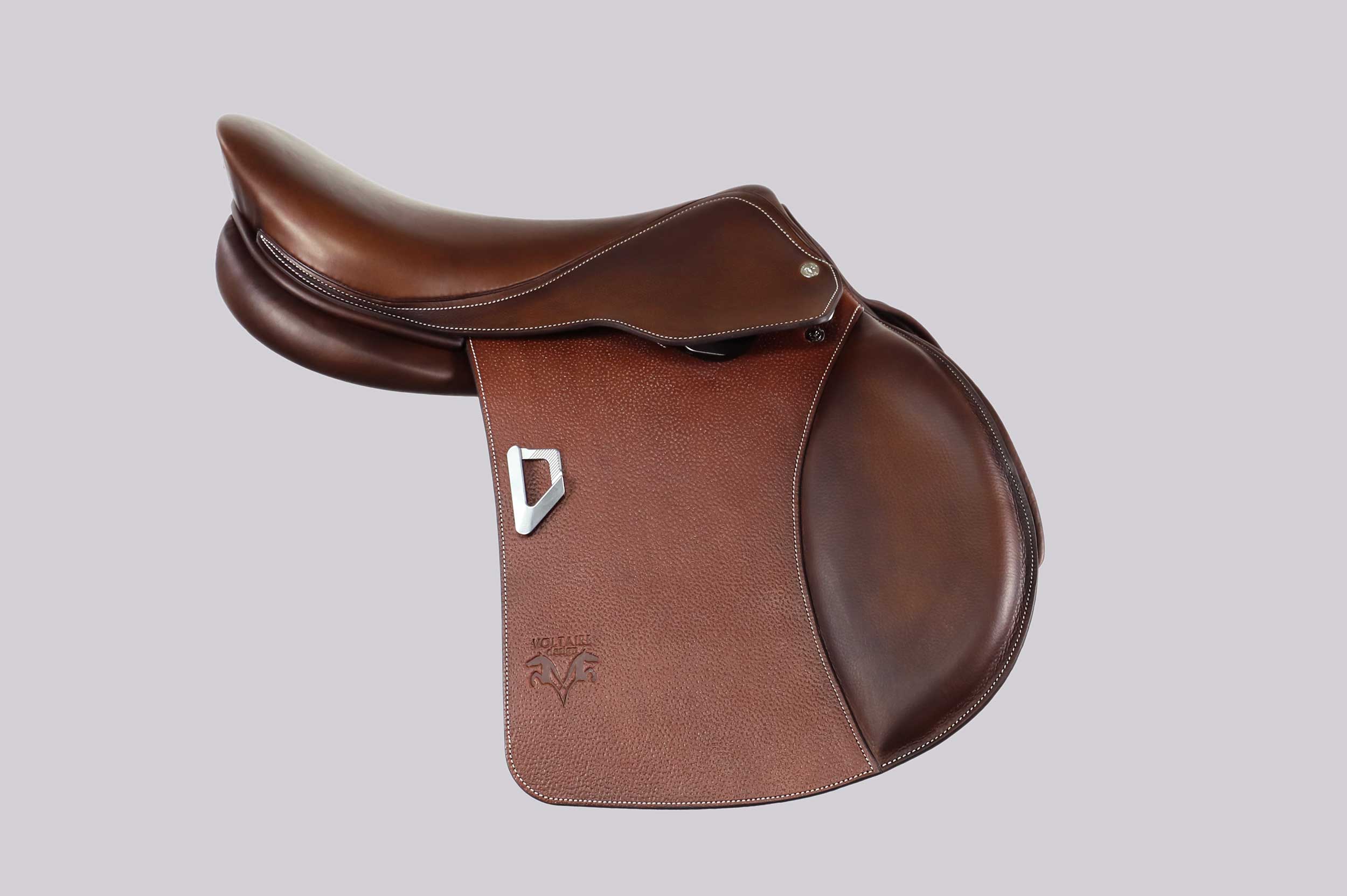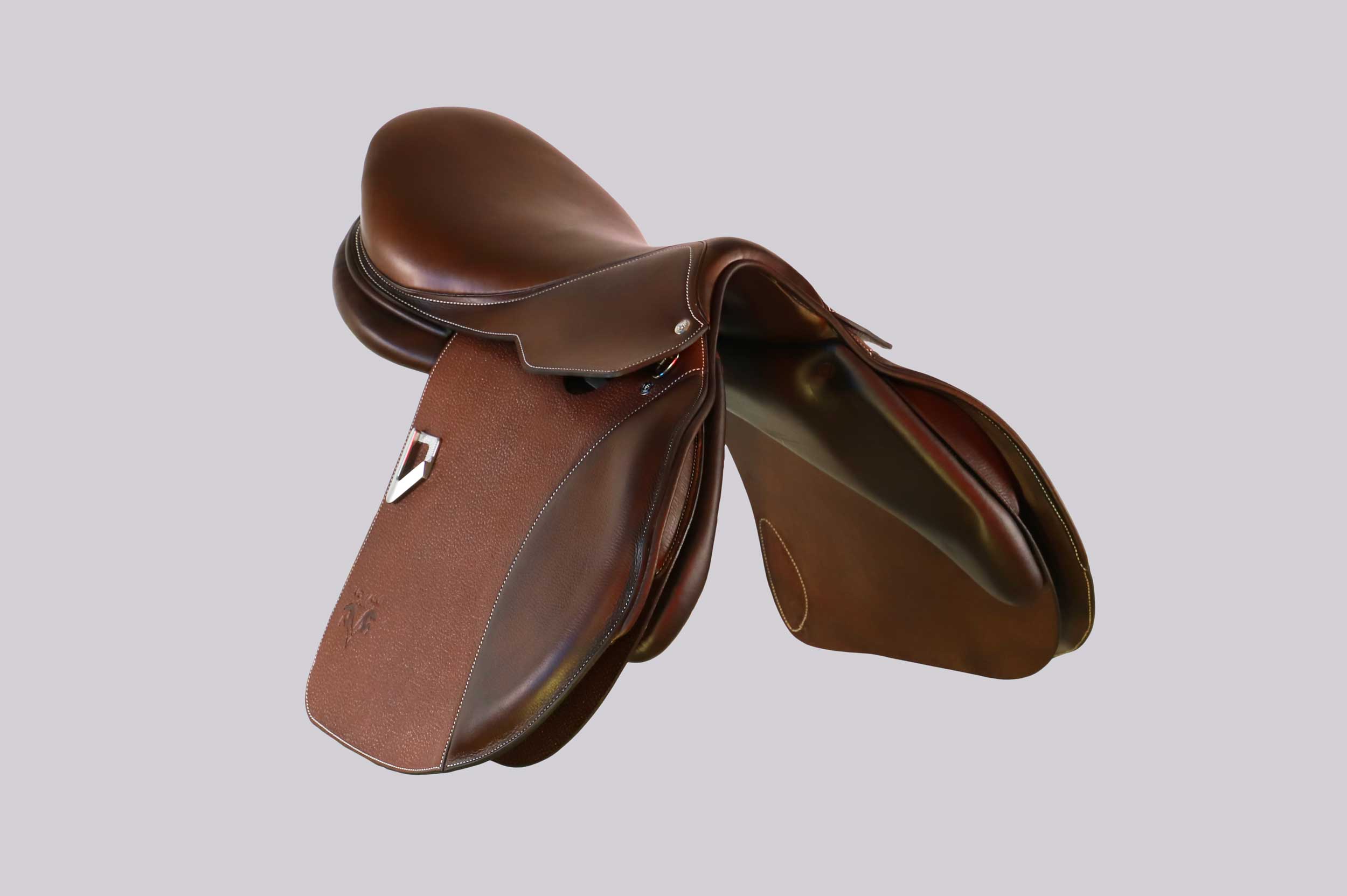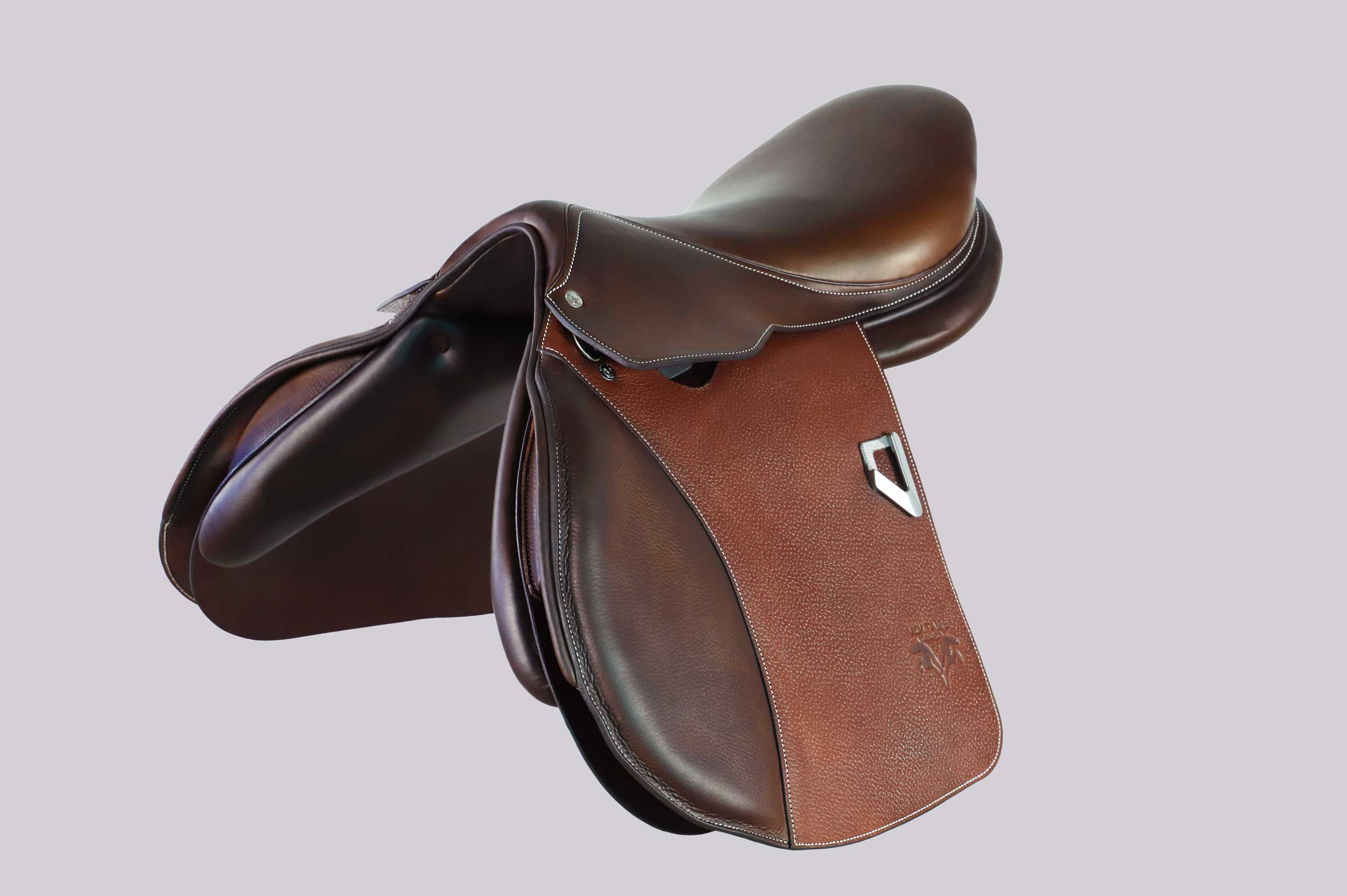 Results
As a result of this project, we have managed to create a saddle with modern and sporty lines. In particular, we incorporated curves and resolutely contemporary parts, such as machined aluminium stirrup leathers.
The general public discovered the Blue Infinite saddle on January 14, 2019, under the palm trees of West Palm Beach, Florida. Since then, the latest VOLTAIRE saddle has been a great success with both European and American riders.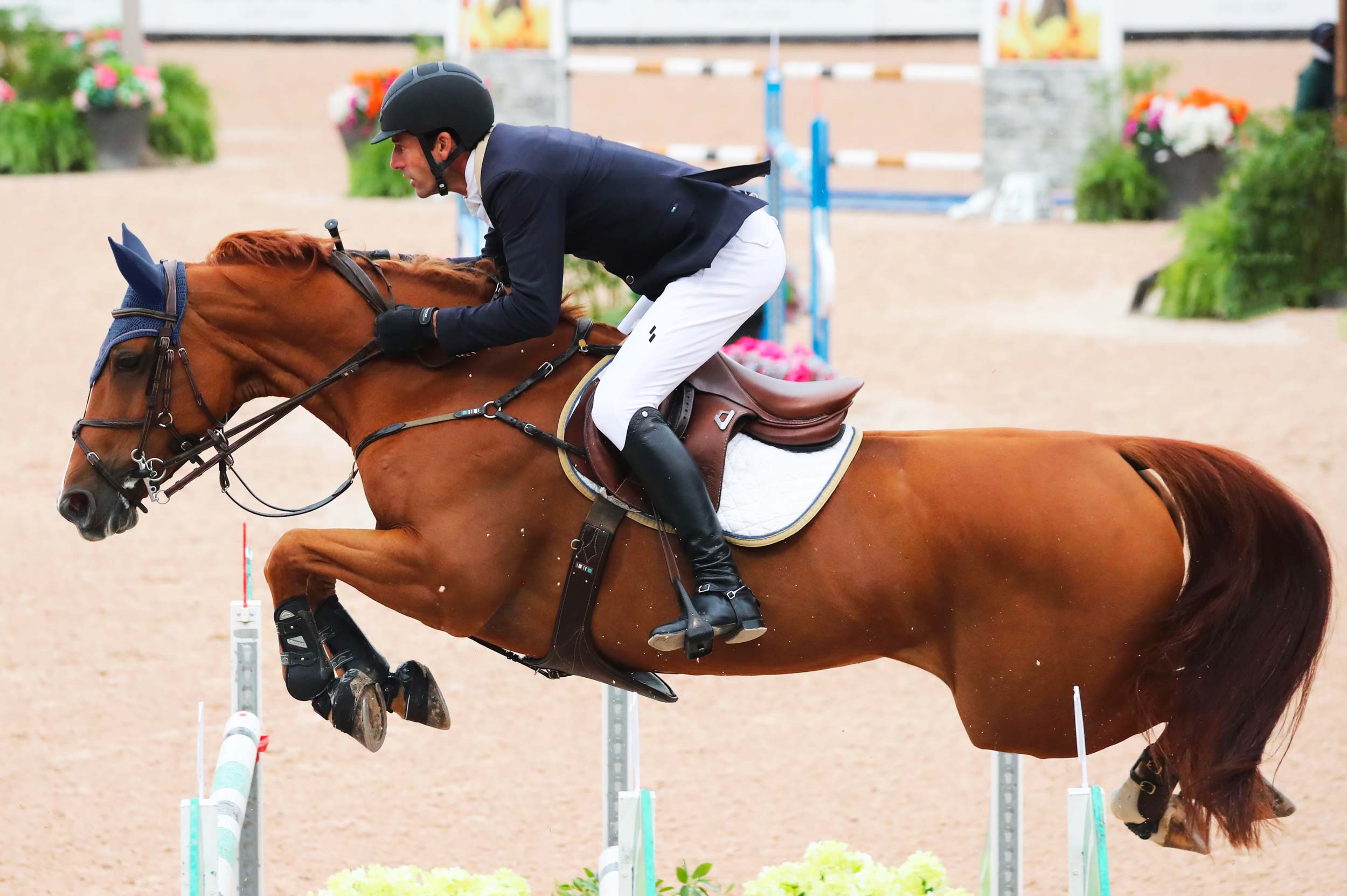 OUTERCRAFT combine expertise and product vision to guide choices at each stage of the project. Their involvement and agility allow them to intervene at each stage of development.
Developing this project was a pleasure. Finding harmony between traditional and composite materials was a real challenge that we took up over the months to create this unique saddle.
Explore
our other projects