The value of aesthetics
for technology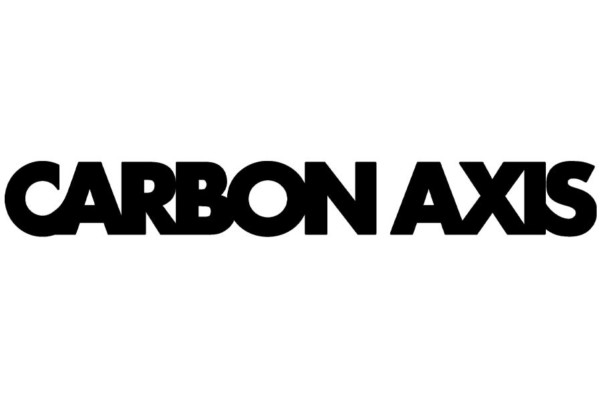 The Project
Design a machine tool casing that is simultaneously technical, secure and identifiable to gain the confidence of the market.
Skills
Product design
Product concepts
Deliverables
Results
Finalist of the JEC Startup Booster 2021
Label "Official Kuka System Partner"
Draw a technical, secure and identifiable robotic cell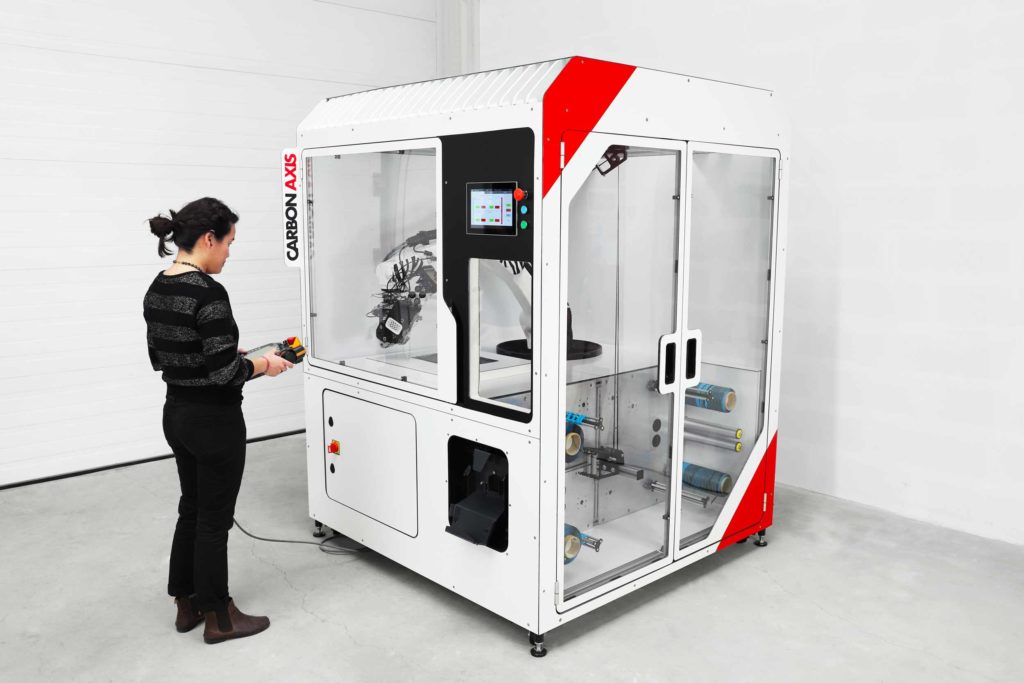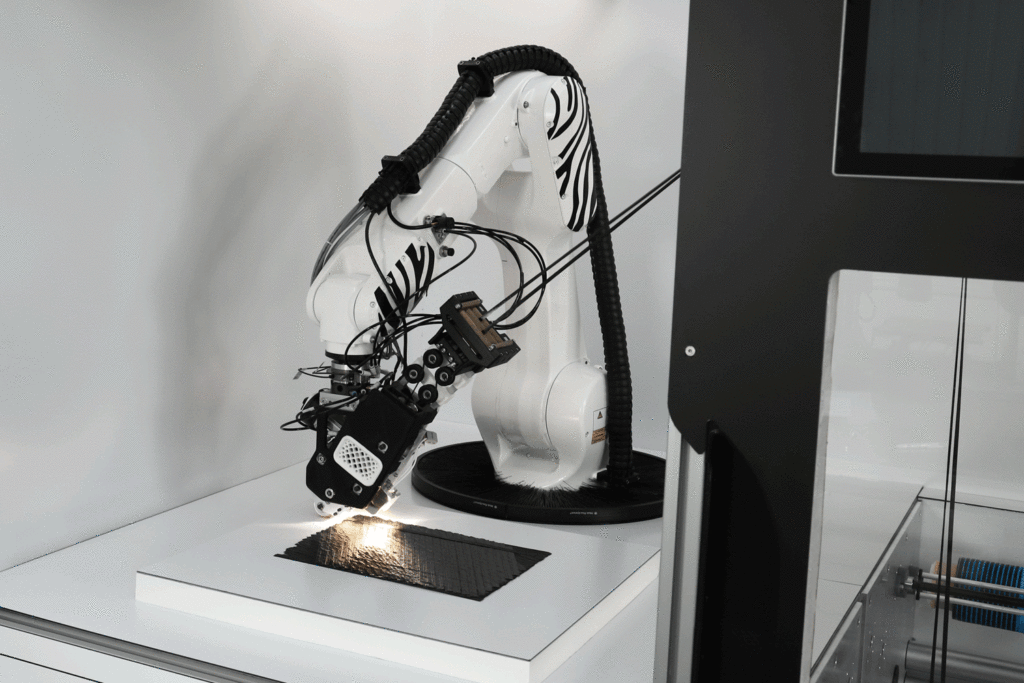 While 3D printing processes are increasing in popularity, carbon fibre deposition technology is still restricted to fields with a high added value such as aeronautics or aerospace.The fiber deposition head, developed by Carbon Axis, and its control program, open this technology to small objects with various applications such as sports or small-scale industry.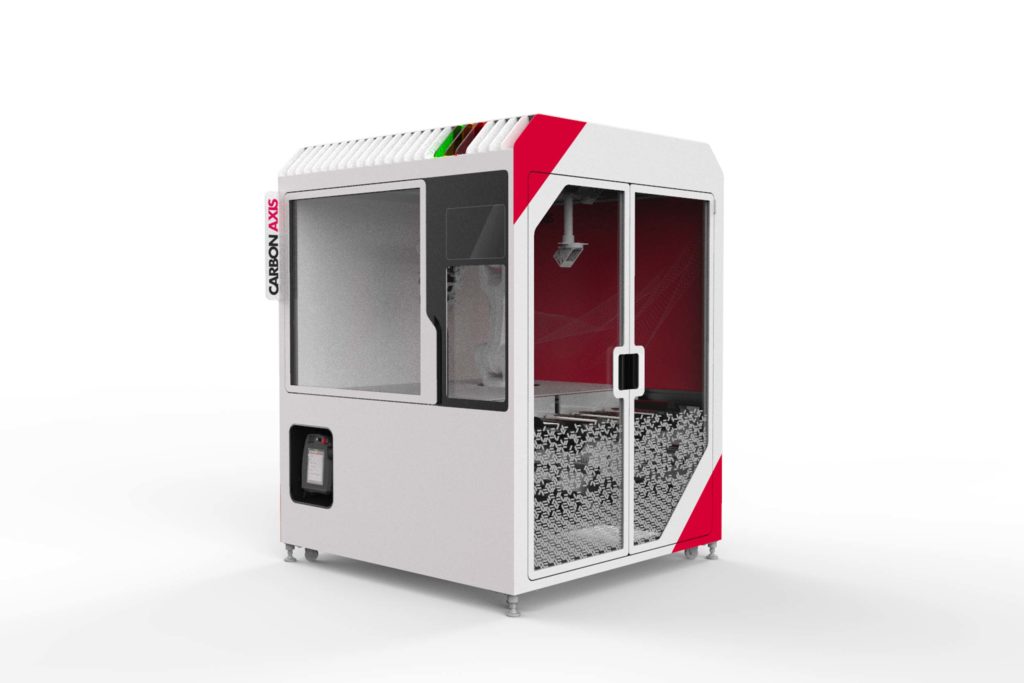 After developing its technology, Carbon Axis needed to design the envelope of its robotic cell. This casing had to be technical, secure and identifiable to gain the confidence of the market.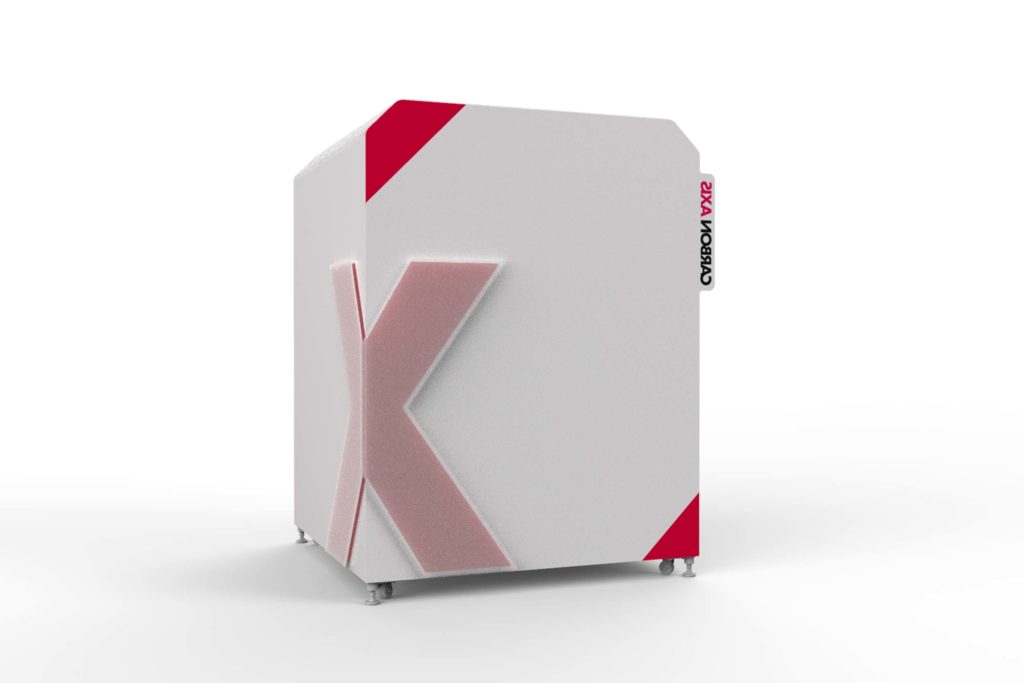 Therefore, we sketched and modelled the new housing for Carbon Axis' automated fiber deposition cell. Drawing on our tech and sports culture, we quickly came up with an aesthetic combining dynamic lines and the pragmatism of machine tools.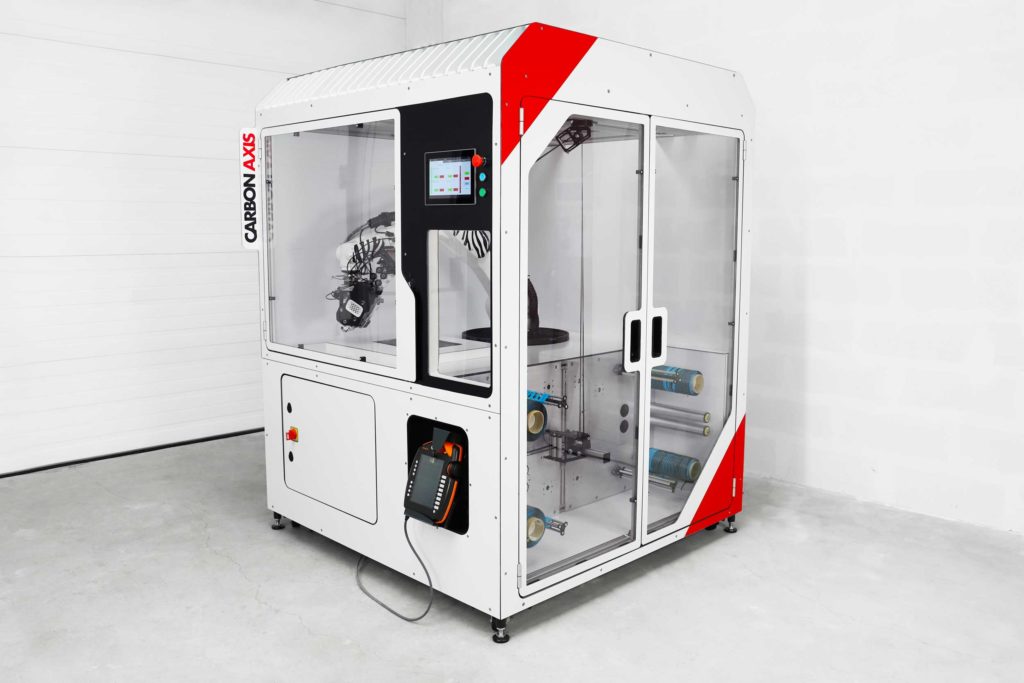 All the technical elements, control and safety, are integrated into the cell. The superior ventilation becomes a true characteristic of the product's identity: reliable, innovative and technical. Brand's presence is also reinforced by the flag logo on the corner of the machine, just like the detailing on sports textiles. The cell is easily recognisable from a distance, not only during a trade fair, but also on a factory floor.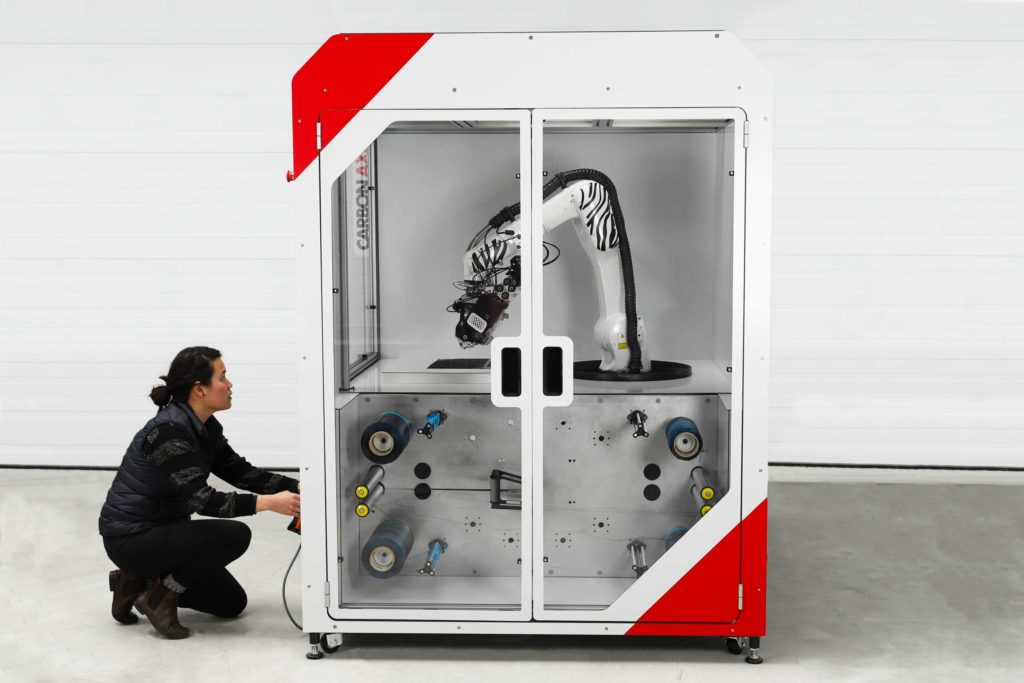 On the basis of the 3D models designed by the agency, Carbon Axis was able to assemble its first prototype automated fiber dispensing cell.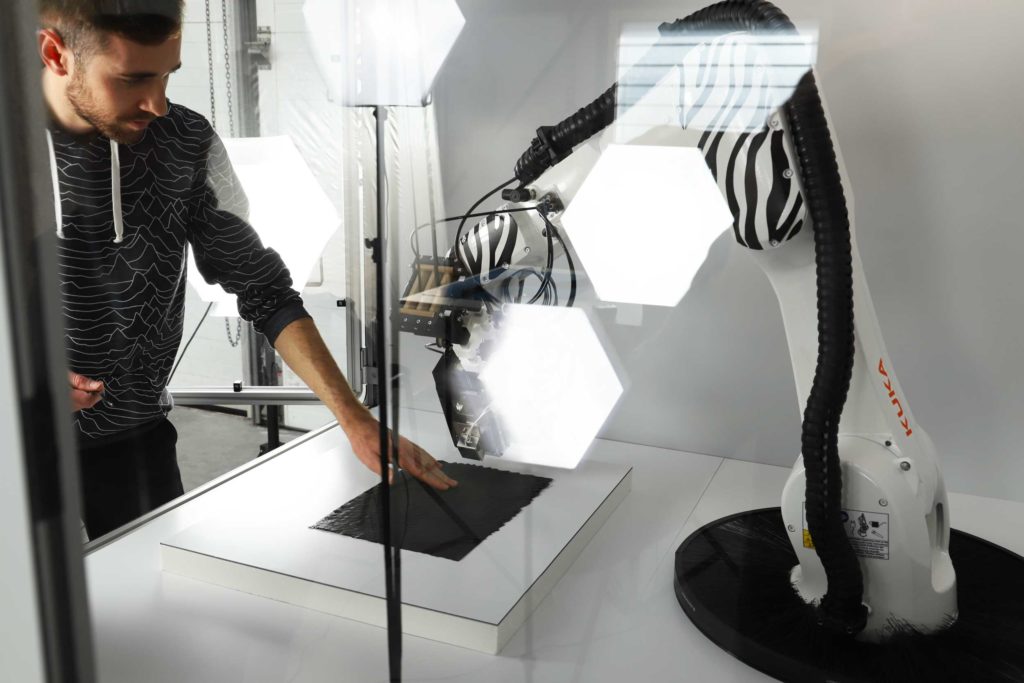 " It was a pleasure to work with the OUTERCRAFT team. Their technical know-how and creativity enabled us to find a solution that is both aesthetic and easily industrialised. "
Pavel Perrotey, Co-founder of Carbon Axis
A question about
your project ?
Contact us.
Discover
all our projects